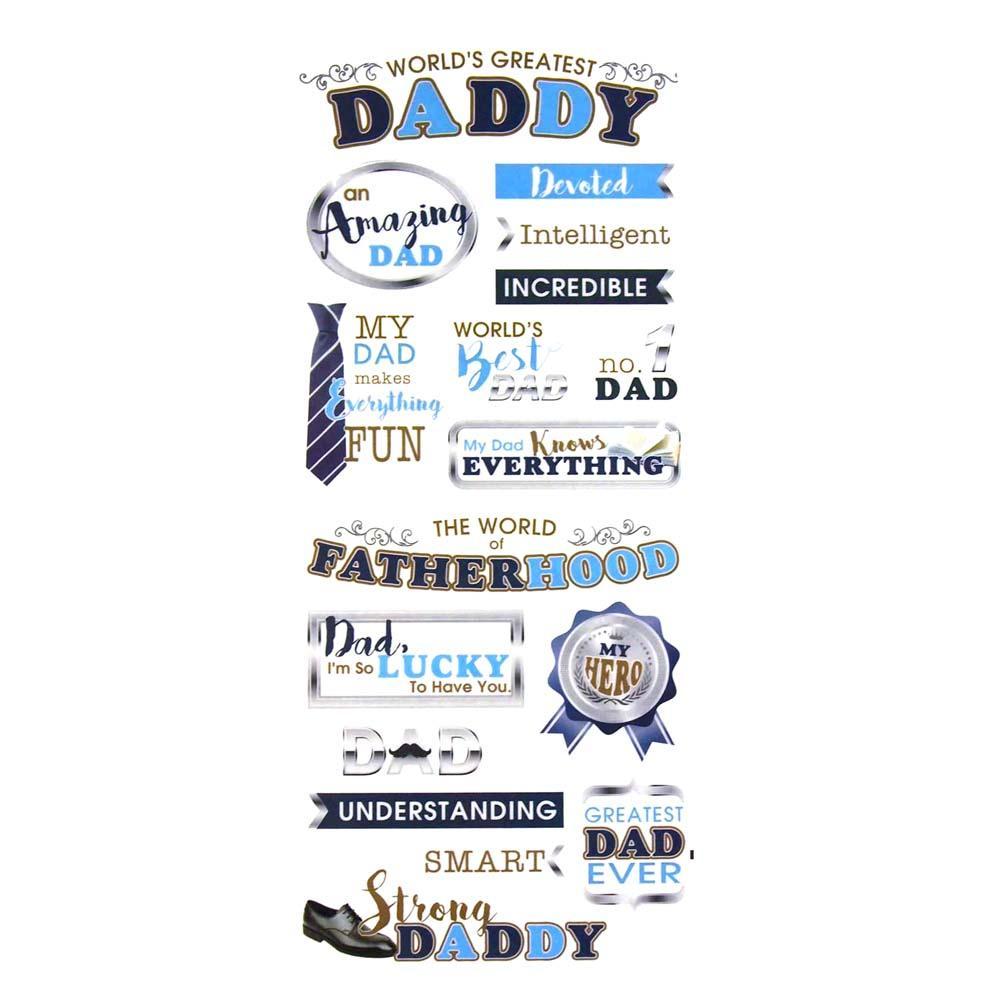 Worlds Greatest Daddy Clear Photo Safe Stickers, Navy/Blue, 17-Count
$4.53
This clear photo safe stickers with variety of worlds greatest daddy theme is perfect fathers day, anniversaries, birthdays er occasion. Made of Paper.

Great for making invitations, special cards and messages.

Features:
An Amazing Dad
Worlds Best Dad
No. 1 Dad
Strong Daddy
Greatest Dad Ever

Size in range from 1 inches to 4-1/2 inches widths.
Each sheet comes with 17 stickers.
Related products