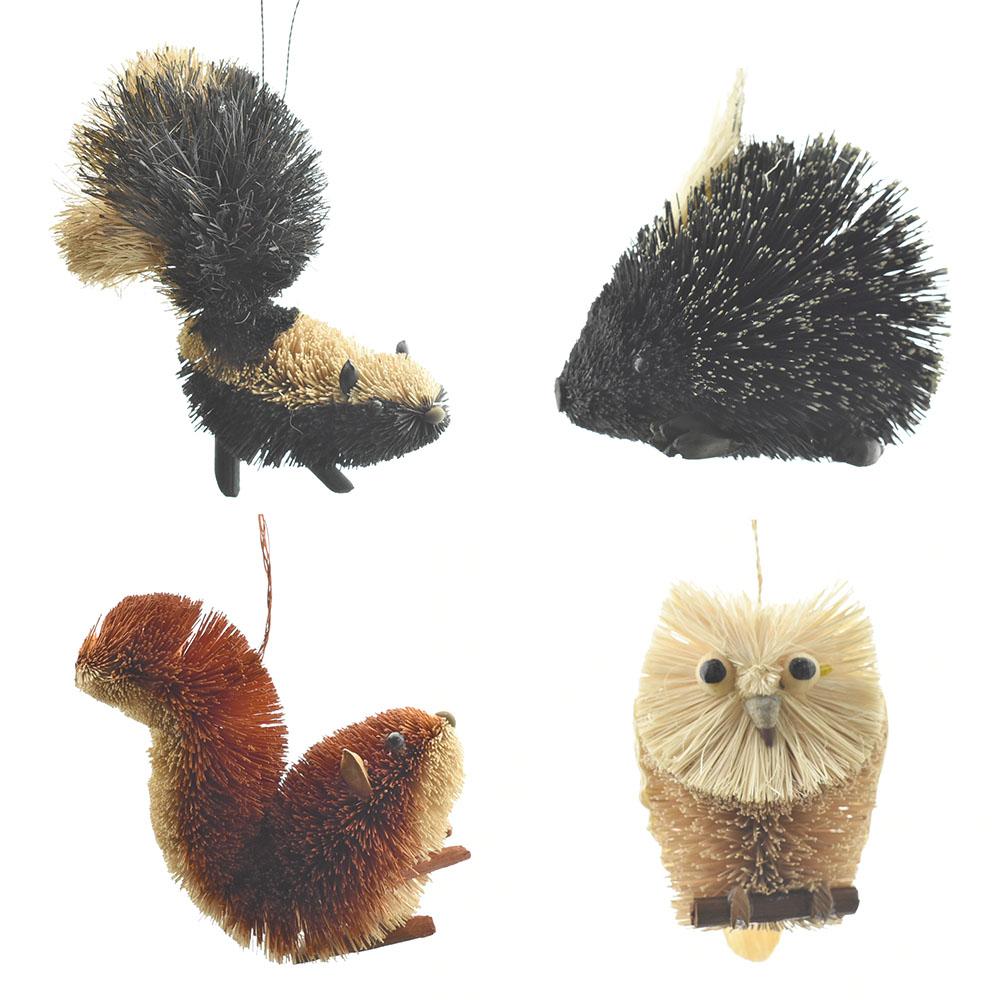 Woodland Buri Animal Ornaments, 4-Piece
$29.84
Add a rustic touch to any holiday decor with these buri woodland animal ornaments! These ornaments are made out of straws, giving them more of a natural look. This pack comes with a squirrel, skunk, porcupine, and an owl ornament.
Pack: 4 pieces
Length ranges from 3.5" to 5"
Width ranges from 2.5" to 3"
Related products