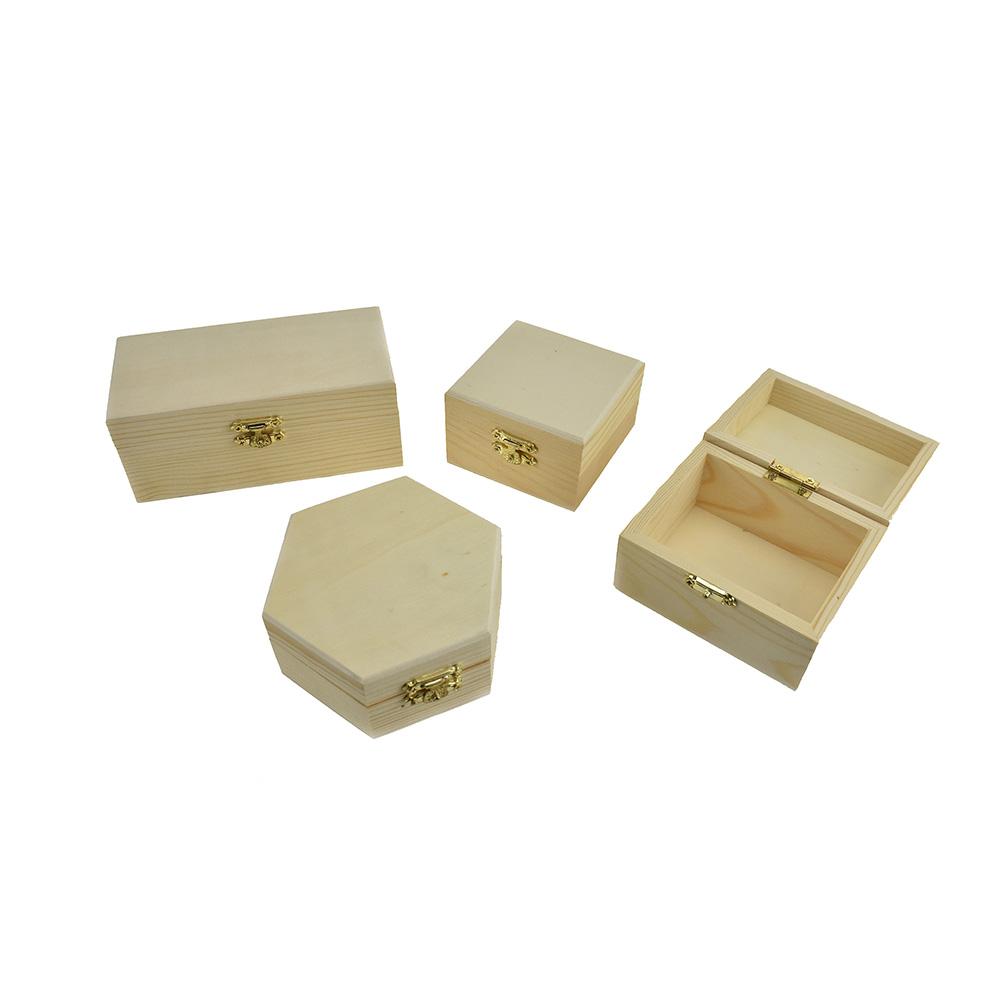 Wooden Storage Assortment Box Set, 4-Piece
$13.24
Store personal items in this versatile Wooden Storage Assortment Box Set. Features different shaped boxes, unfinished wood, and clasp hardware. Personalize by adding paint, stain, decoupage, fabric, stickers, and other embellishments. Ideal to store jewelry, keepsakes, stationery and craft supplies, or present your gifts in. Pack includes 4 boxes in various sizes.
Small Box: 3-1/8" x 2"
Medium Box: 3-3/16" x 4" x 2-3/8"
Large Box: 2.75" x 5.75" x 2-3/8"
Hexagonal Box: 3-7/8" x 4-3/8" x 2"
Related products