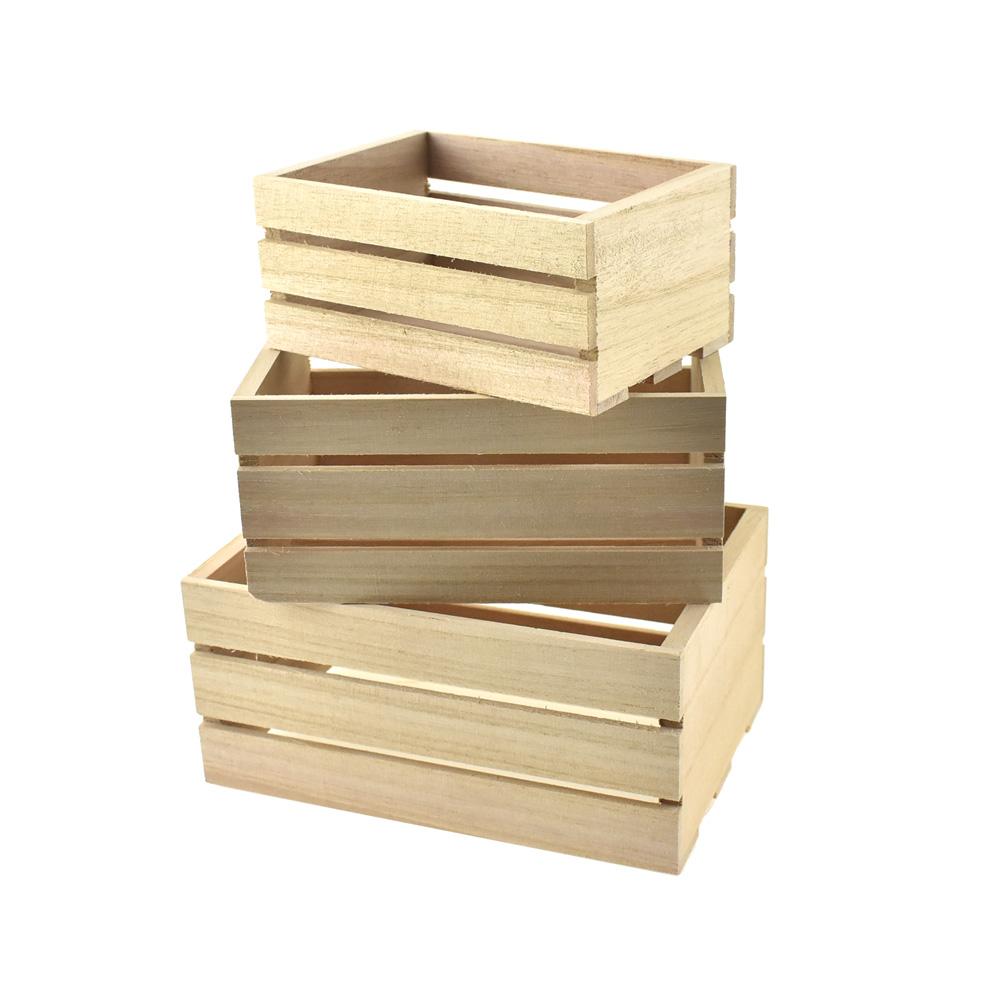 Wood Caddy Crate Set, Natural, Assorted Sizes, 3-Piece
$17.95
Create a more rustic look at your next event venue with these mini wood caddy crates. The precise and natural cut finish makes these crates a simple, yet great DIY wood craft project to personalize with spray paint or glue stickers around it. This versatile set can be used for party centerpieces, home and garden decor, arts & craft, and more! Set includes 3 pieces with different sizes.
Small: 5" x 3.25" x 2.25"
Medium: 5.75" x 3.75" x 2.75"
Large: 6.5" x 4.5" x 3"
Related products