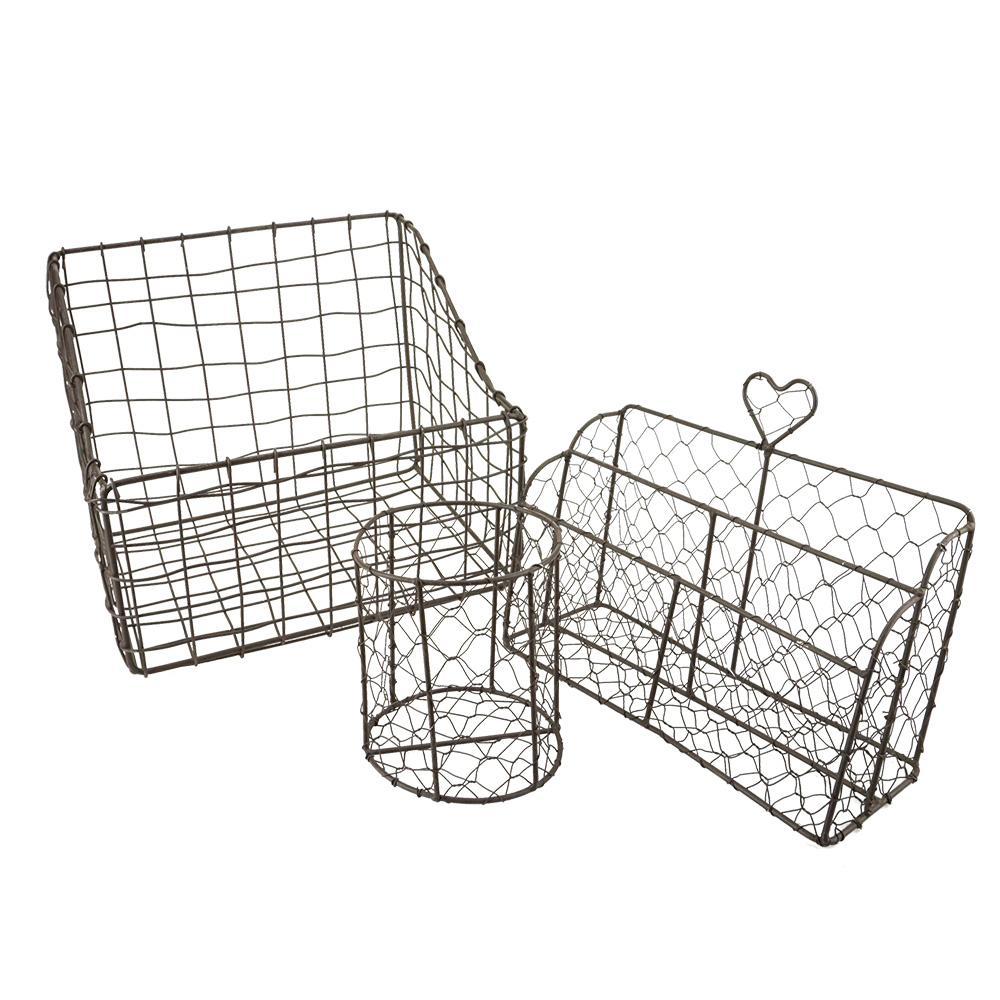 Wire Mesh Basket Set, 3-Piece
$24.93
Add the perfect accent to your organization! This set includes 3 different wire baskets, best suited for different kinds of organization! The assorted sizes make them perfect for any desk, table, or shelf.
Small Basket Length: 5.25"
Small Basket Width: 4.5"
Medium Basket Length: 10"
Medium Basket Width: 8"
Large Basket Length: 11"
Large Basket Width: 9.5"
Related products