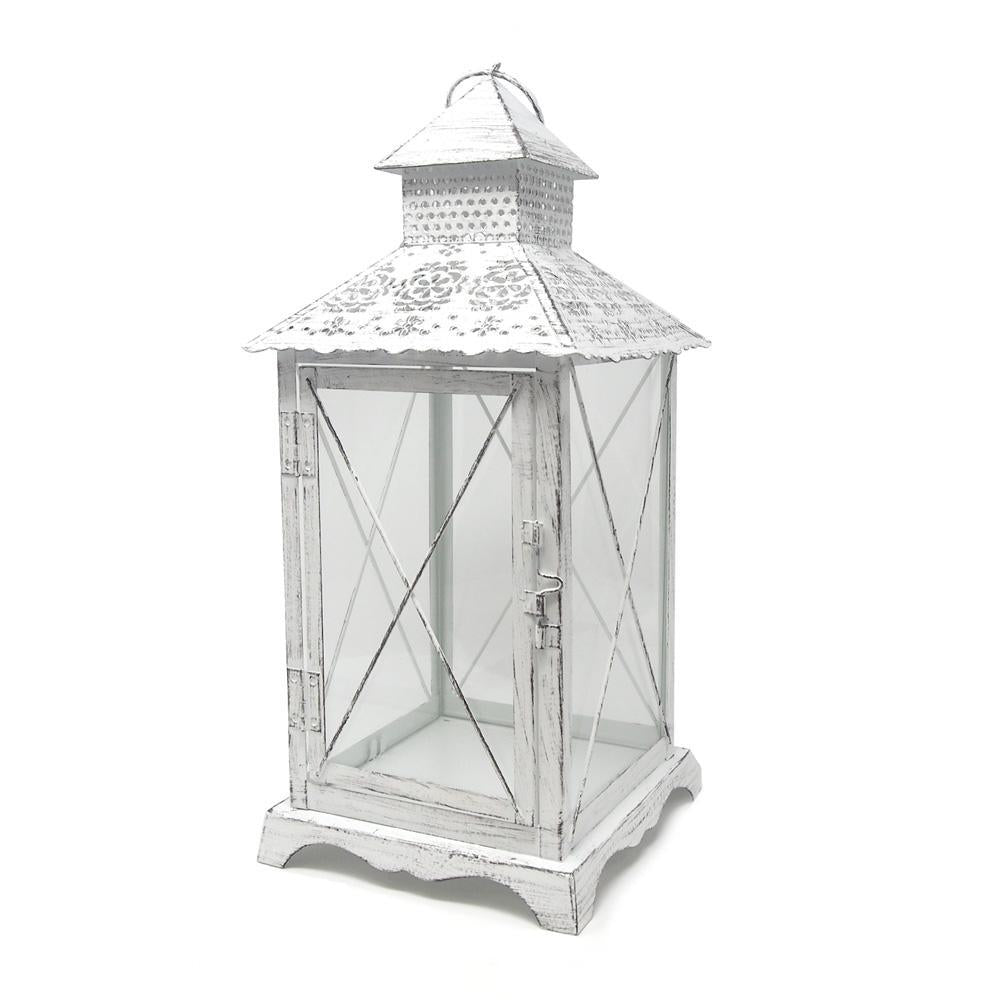 White Victorian Style Decorative Metal Lantern, 15-1/2-Inch
$31.65
This beautiful, antique lantern has a white weathered look, and is ready to add a lovely touch to anywhere it is placed. With a vintage look and glass interior, the rustic look makes it even more appealing to the eye. In addition, it has a door that opens so that you can place any sort of decor you desire inside.
Height: 15.5" (without ring)
Width: 6.5"
Interior Width: 5.5"

Ring Diameter: 2"
Related products