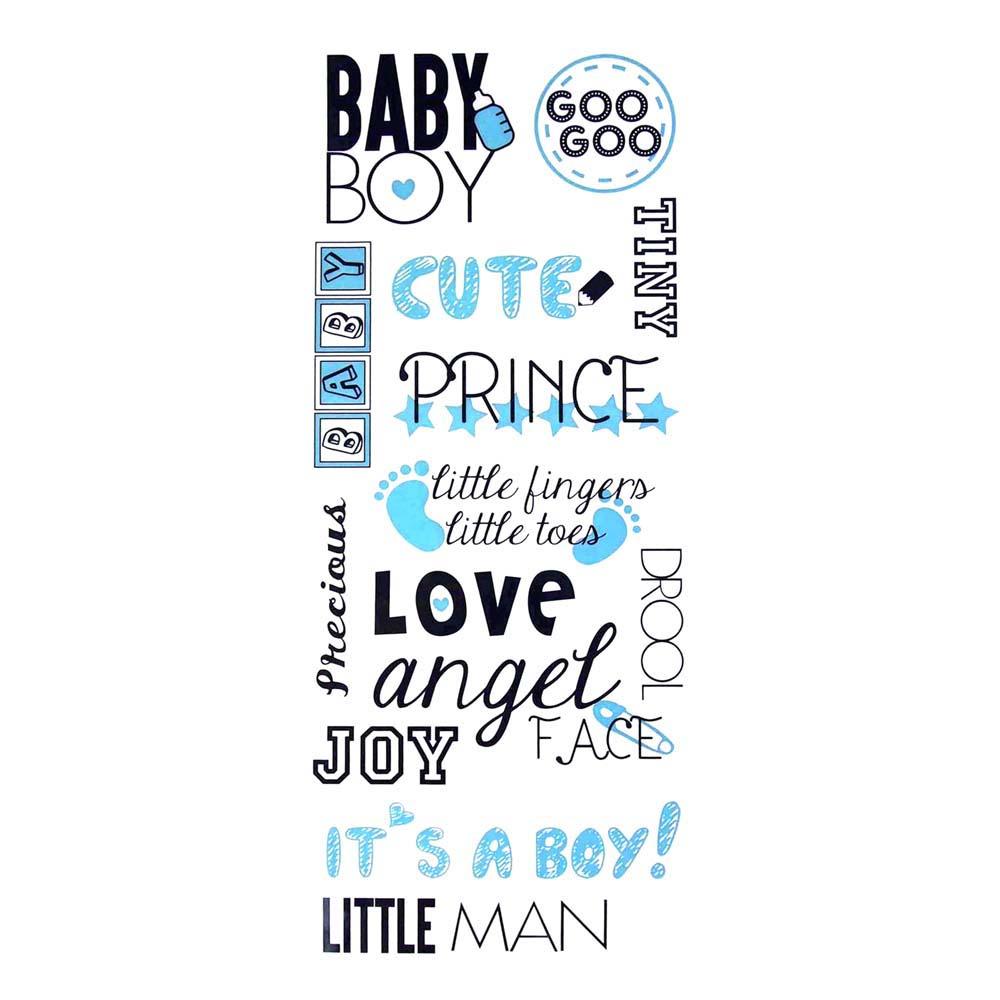 Welcome Baby Boy Clear Photo Safe Stickers, Light Blue, 14-Inch
$4.53
This clear photo safe stickers with variety of welcoming baby boy theme is perfect for baby shower occasion. Made of Paper.

Great for making invitations, special cards and messages.

Features:
Baby Boy
Its A Boy
Little Man
Angel Face
Little Fingers Little Toes
Cute, Joy, Love, Droll

Size in range from 1-3/4 inches to 4-1/4 inches widths.
Each sheet comes with 14 stickers.
Related products