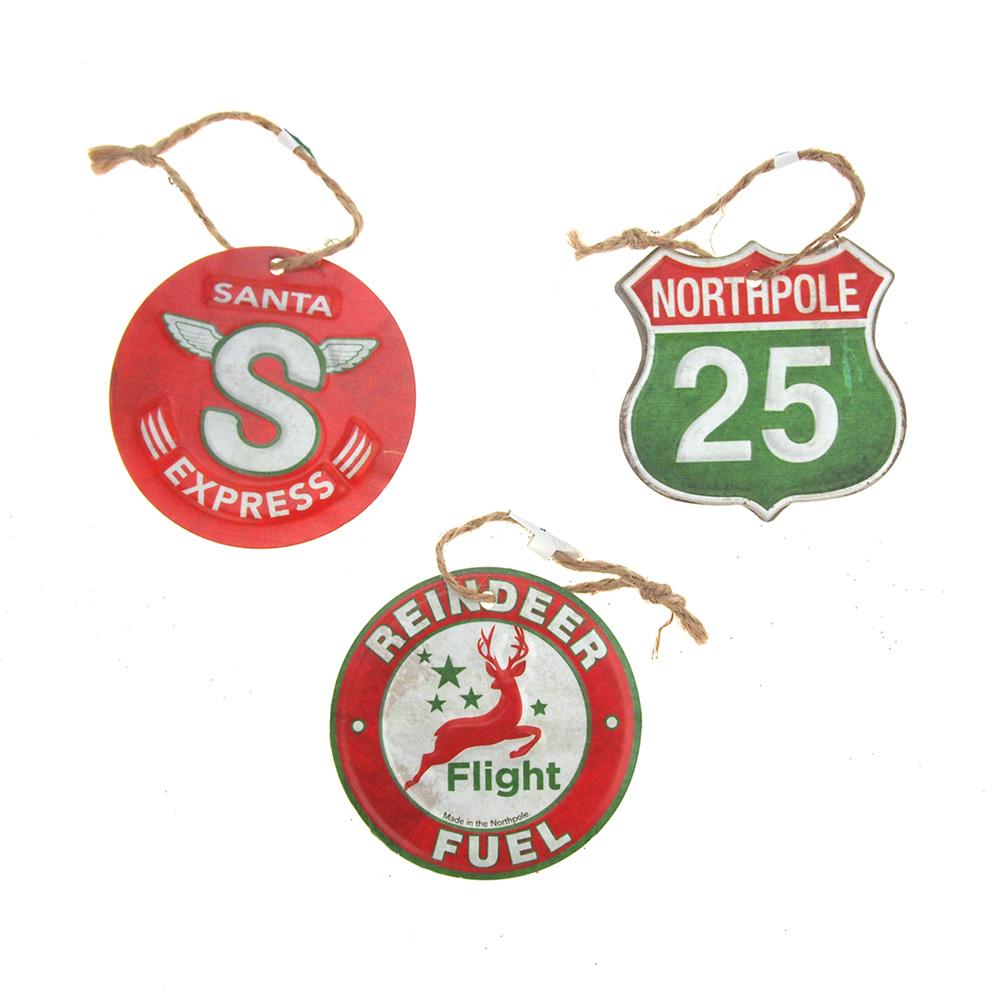 Vintage Style Hanging Metal Road Signs Christmas Tree Ornament, Red/Green, 3-1/4-Inch, 3-Piece
$12.78
Show off your Christmas spirit with these vintage style metal sign featuring road themed reindeer and Santa. Comes with 3 unique signs showing Santa's travel with a highway sign, reindeer fuel sign, and Santa Express sign.The perfect addition to any holiday decorations this Christmas season.
Round signs- Height: 3.75" x Width: .1"
Road Sign- Height: 3.5" x Width: .1"
Related products