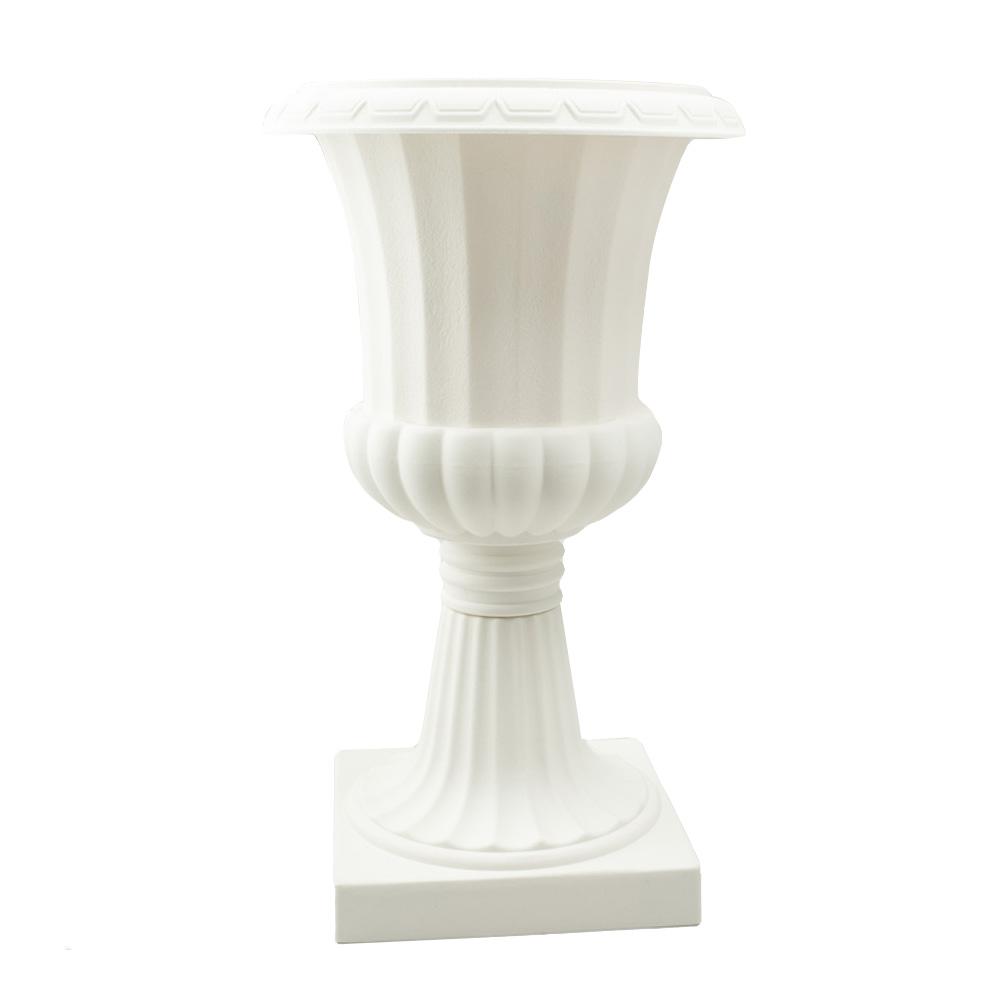 Tall Pedestal Plastic Planter Urn, Off-White, 23-3/4-Inch
$62.95
Add beauty to your home or wedding reception with this pedestal plastic planter urn. Made of heavy duty plastic material which is both extremely durable and stylish. This planter urn is sure to stand out from its surroundings at the church aisle, garden patio, gazebo, poolside or any passage way. Simply decorate it with colorful large sun flowers, tulips, bouquets, green hanging plants and pomander balls. For fresh flower arrangement, there is a drainage area at the bottom. Assembly required.

Outer Diameter: 14"
Opening Diameter: 11"
Base: 10.25" x 10.25"
Related products