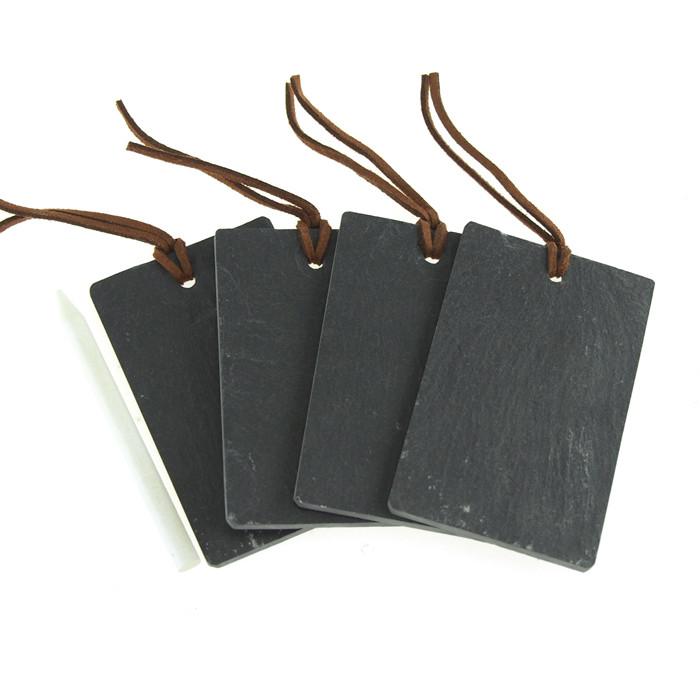 Slate Hang Tags Chalkboard, Rectangular, 3-inch
$10.67
These tags would be a great to use for place settings, wedding favours, gift tags, flowers, wine bottles, price tags or just decoration. Made from natural slate, this plaque can be used over and over again. Use chalk or chalk markers to decorate this sign any way you want and then hang on the wall.

Chalkboards are also reusable; simply wipe away the old text and reuse!

Height: 3 inches
Width: 2-1/4 inches
Pack: 4 pieces

Included 1 piece soapstone chalk pencil and faux-leather cord string.
Related products