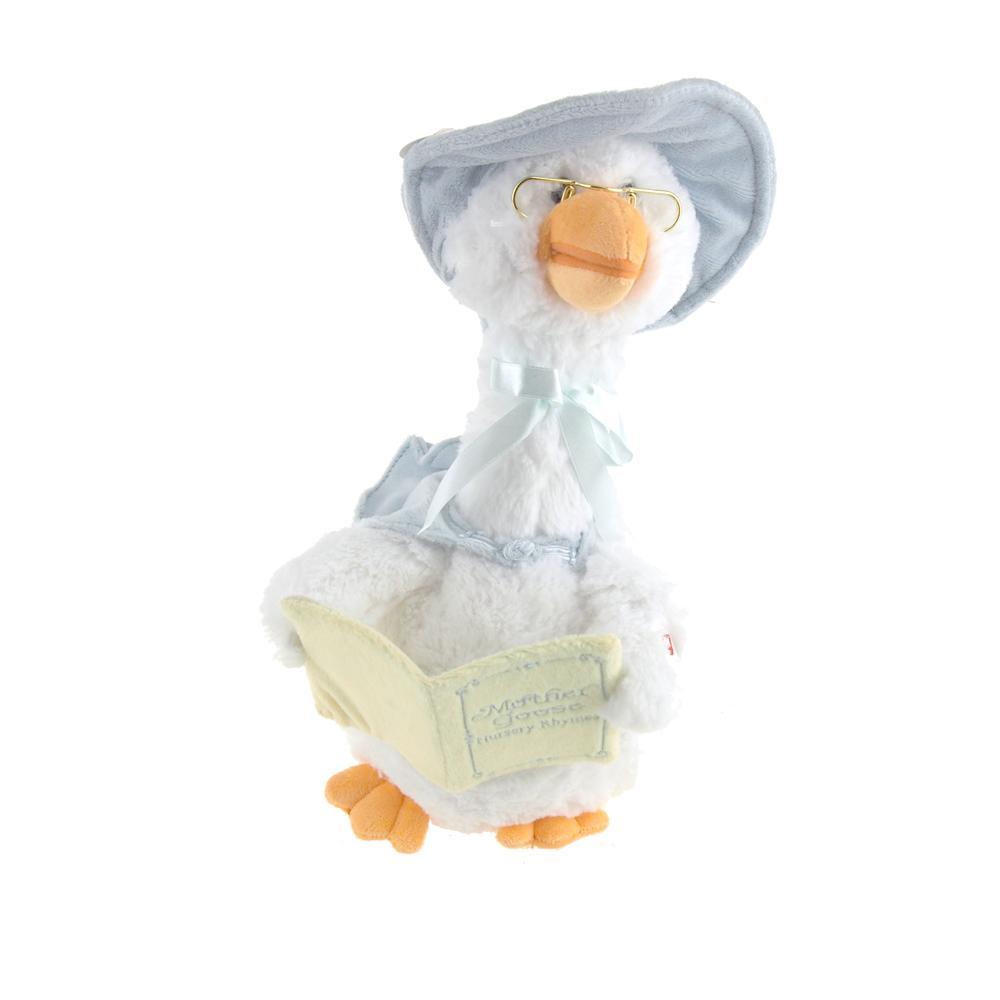 Singing Mother Goose, 15-Inch, Blue
$30.80
Our Singing Mother Goose gives joy to little ones as it comes with the ability to play up to 7 classic nursery rhymes. Your child will delight in Mother Goose as she moves her head and beak while singing nursery rhymes! The nursery rhymes are "Humpty Dumpty," "Hickory Dickory Dock," "Little Miss Muffet," Jack & Jill," "This Little Piggy," "Little Bo Peep," and "Twinkle, Twinkle, Little Star."
*Batteries required and sold seperately (3 "AA" batteries).
**Goose does not actually sing through the mouth.
***For ages 12M+
Height: 15"
Length: 10.25"
Width: 7.50"
Related products