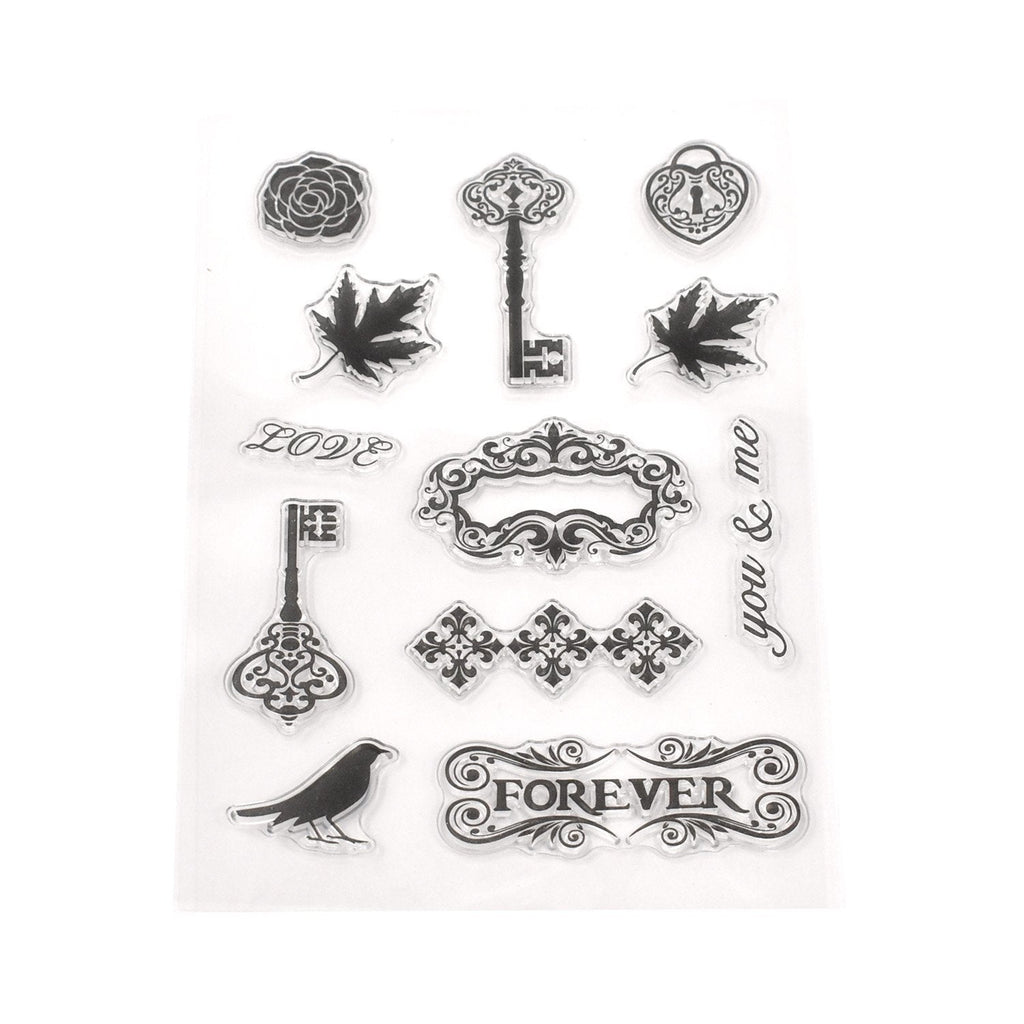 Silicone Vintage Keys Clear Stamps, 12-Piece
$4.74
Clear stamps are the ultimate tool for any crafter or scrapbooker, and provide endless possibilities for creating DIY greeting cards, invitations, and more! Includes an assortment of matching styled stamps, making it easy to find the perfect fit for your next project.

These stamps are easy to use; simply stick onto a plastic stamp block and brush it with endorsing ink or dip into one of our many colorful stamp pads! Package includes detailed instructions on how to use.

Sizes range from 1" to 2.5".
Related products