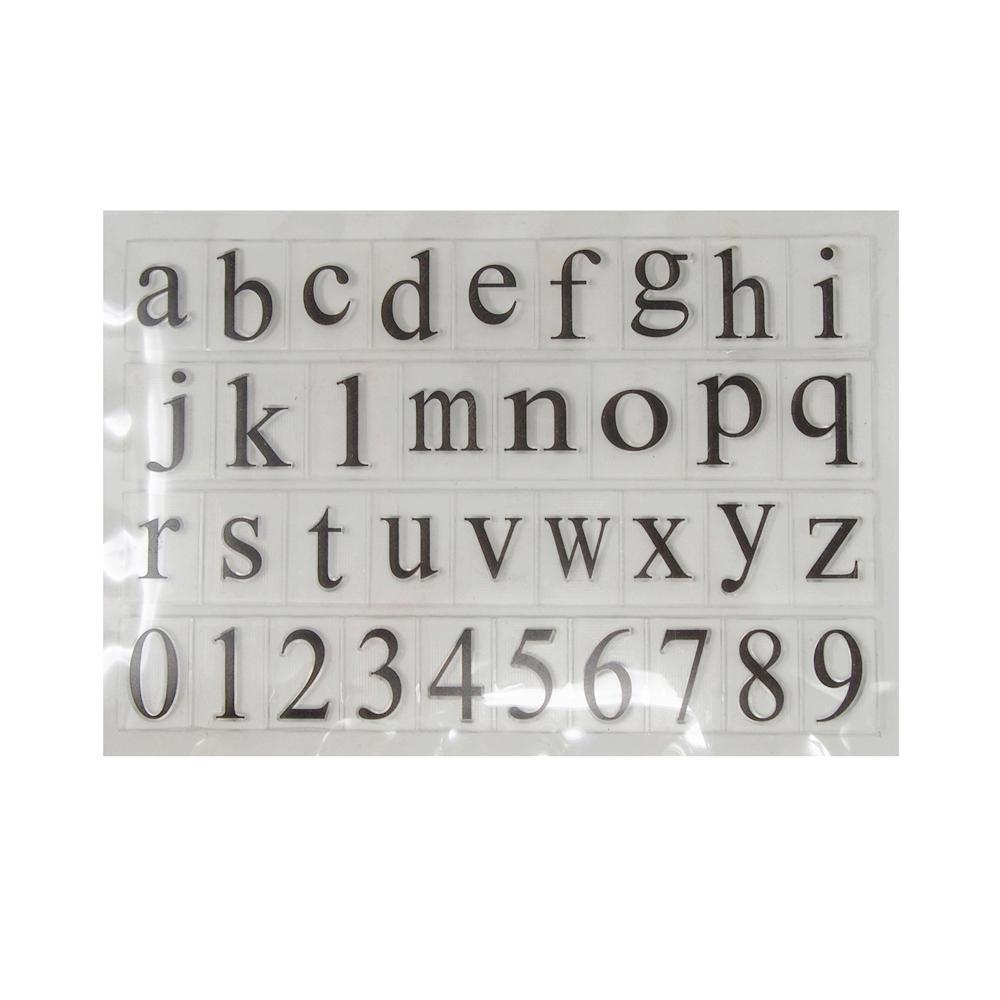 Silicone Clear Stamps Letter & Number Small Caps, 36-Count
$4.74
Clear Stamps provide endless possibilities for creating DIY greeting cards, scrapbook pages, invitations and home decor.

Featuring a small caps alphabet letters with 0 to 9 numbers that is self clinging and reusable.

Stick on any letter on plastic stamp block and brush it with endorsing ink.

Each letter & number measurement is 3/4 inches widths.
Each pack comes with 36 stamps designs.

Package comes with instructions.
Related products