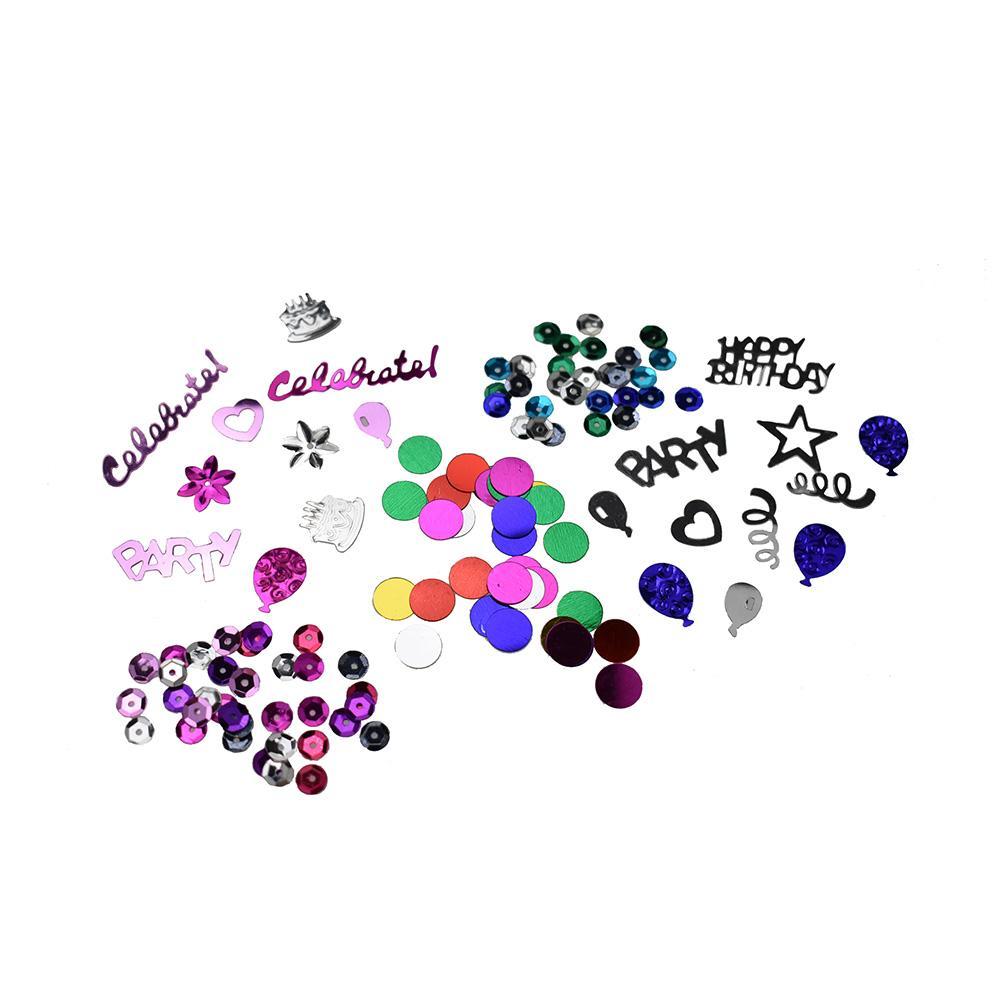 Sequin And Metallic Party Time Confetti, 1-1/2-Ounce, 6-Piece
$6.38
Decorate your party or event with these fun metallic and sequin party tie confetti! This fun confetti is perfect for birthday decoration, scrap booking, kids arts and crafts and more.
Each pack comes with shades of pink and blue sequins, multicolored metallic circle confetti, and pink, blue and chrome balloon, phrase and star confetti. Measurements vary with individual pieces of confetti.
Length: 0.25" - 0.75"
Width: 0.25" - 1.5"
Related products