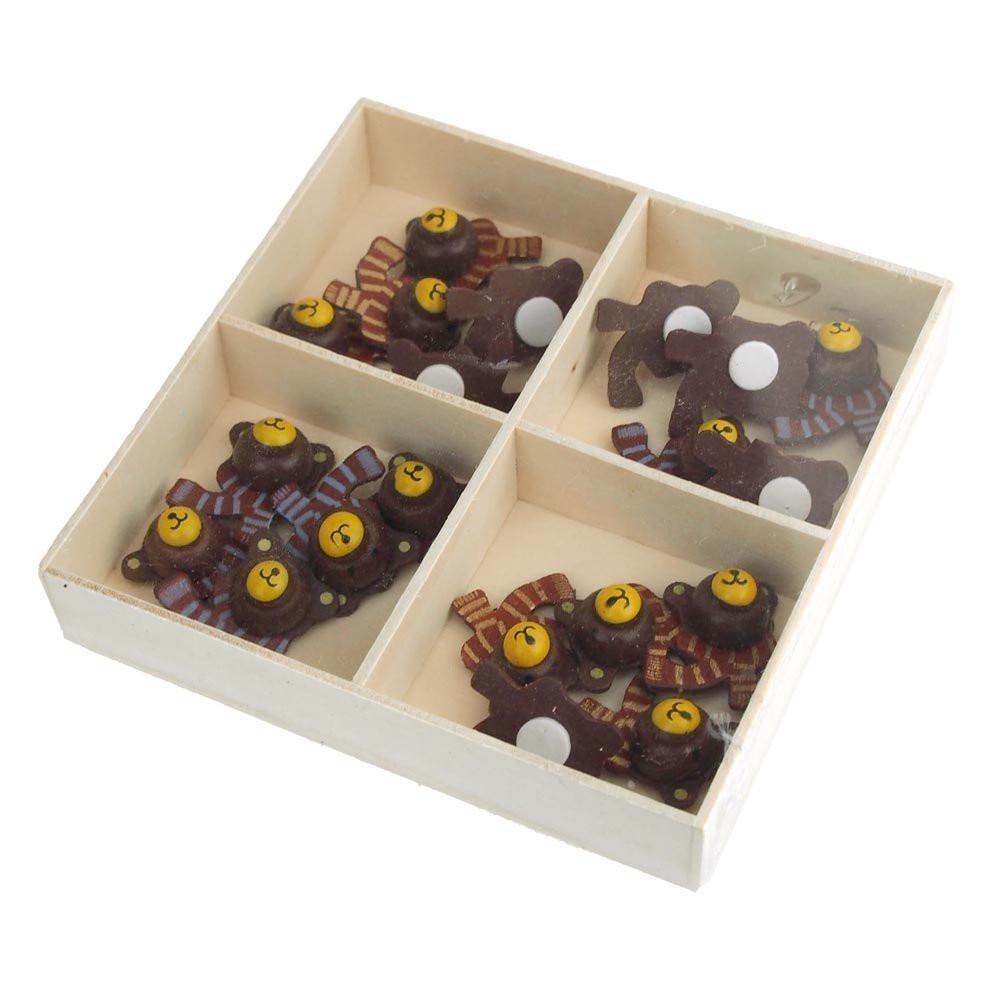 Self Adhesive Teddy Bear Wooden Favors, 20-Count
$7.46
Adorable flat back wooden baby favors design in Teddy Bear toy cutouts. Great for craft toppers, each backed with a self adhesive spot which gives easy attachment. Just peel off and stick..
Wooden Favors in Teddy Bear Cut Outs

Each side has 5 count of teddy bear

Total teddy bear mix: 20 pieces

Width: 1"
Related products