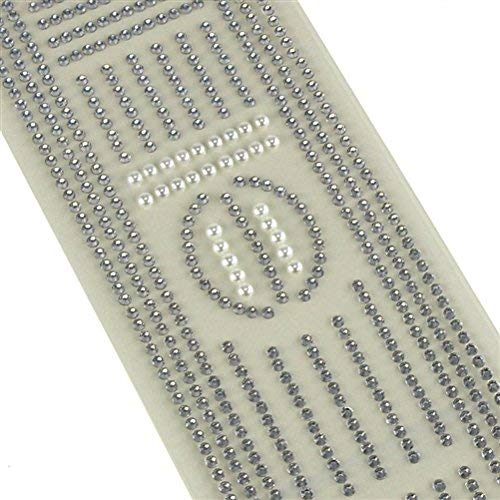 Self Adhesive Rhinestone & Pearl Beads, 36 Strips
$4.74
Stick on embellishments are a fun and easy way to add dimension to scrapbooks or any kind of project It's easy to create your own unique designs Just Peel off and stick. No messy glue.

Each sheet consist of 32 strips of rhinestones and 4 strips of white pearls.
Comes in assorted length.
Related products