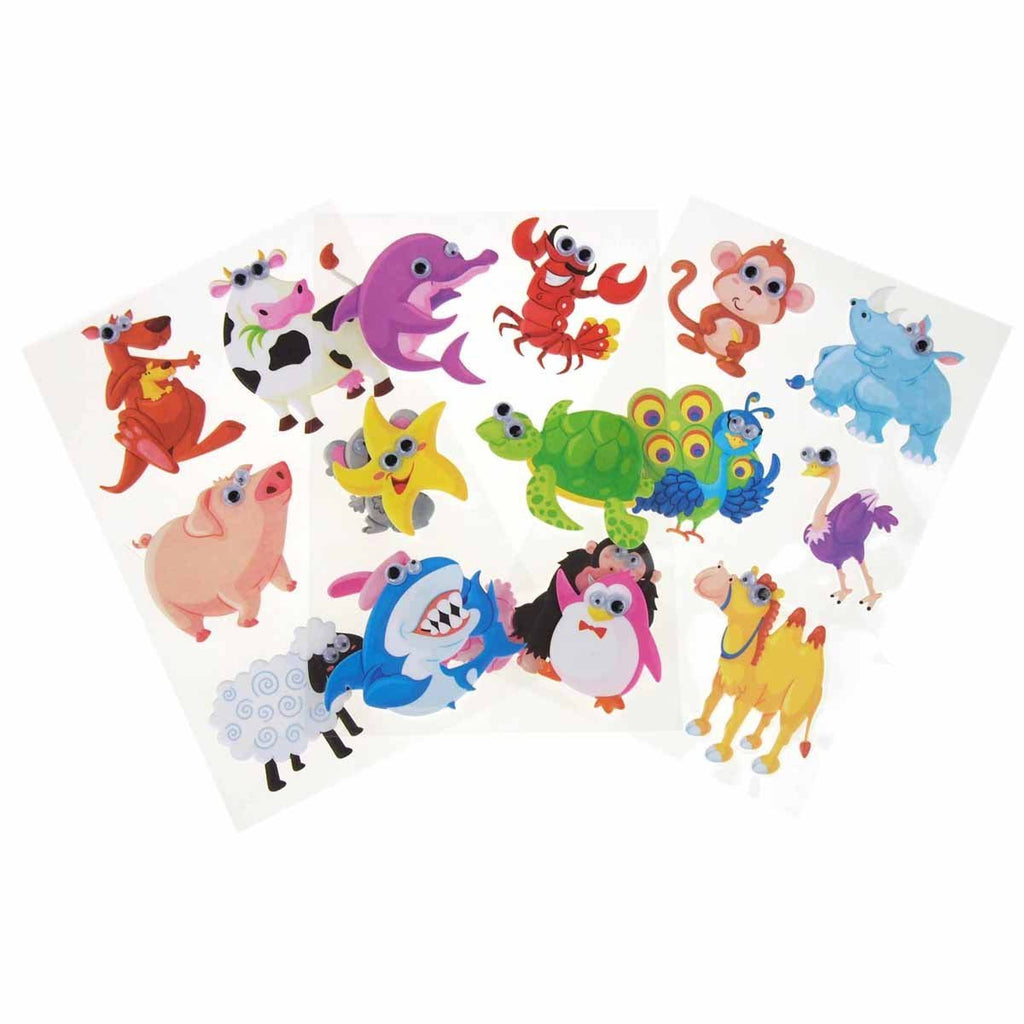 Assorted Animals Googly Eyes Soft-Touch Stickers, 2-Inch, 3-Packs
$6.27
These assortment of adorable cute animals are perfect way to personalize your cards, gifts and decorations for baby shower, birthdays and other home crafting projects.
Each animals has wiggly googly eyes for their cute expression. Backed with a self adhesive spot which gives easy attachment.
Googly Eyes Sea Creatures Soft-Touch Stickers. Each sheet comes with 6 piece assorted animals.
Animals included:
Sheet 1: Dolphin, Crab, Starfish, Turtle, Shark, Penguin
Sheet 2: Monkey, Hippo, Peacock, Ostrich, Gorilla, Camel
Sheet 3: Kangaroo, Cow, Pig, Sheep, Rabbit, Koala
Height: 2 inches
Length: 2 inches
Pack: 3 sheets
Related products