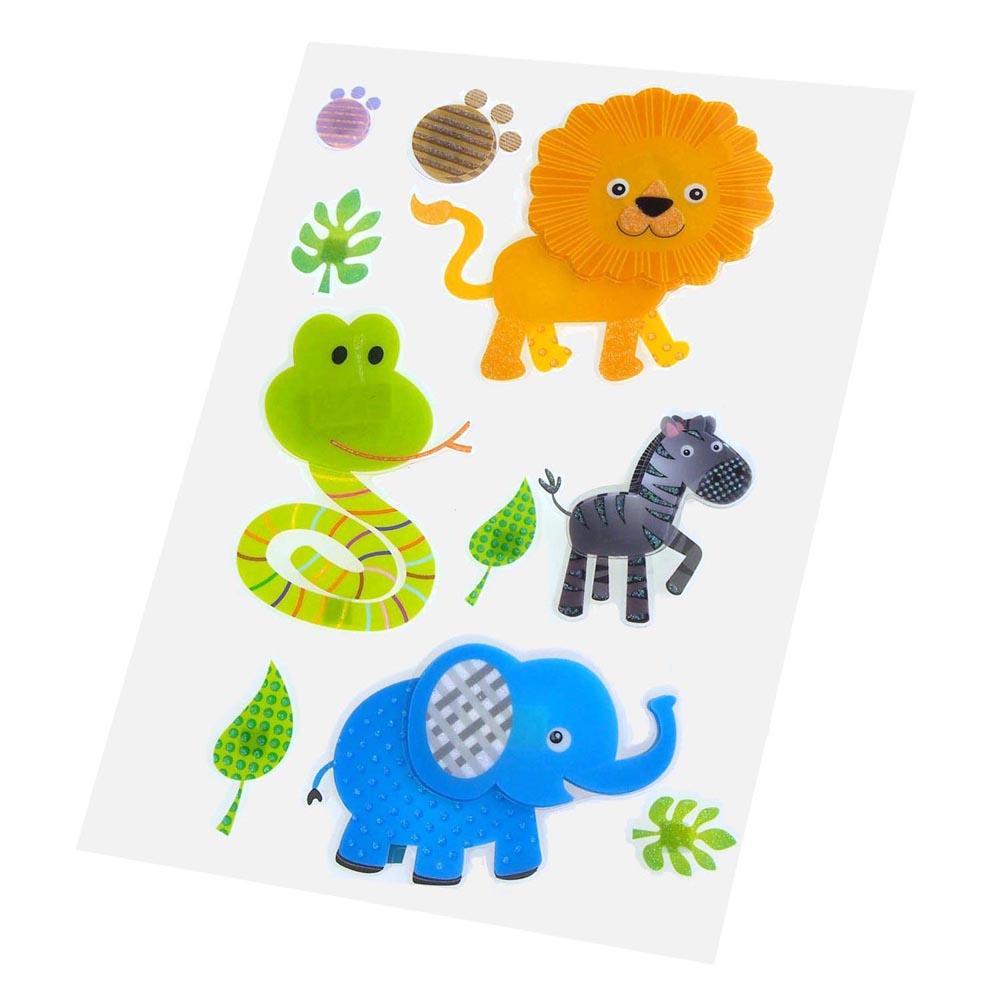 Safari Animals Pop Up Stickers, Lion/Snake/Zebra/Elephant, 10-Count
$4.20
These assortment of pop up stickers are perfect way for personalizing your cards, stationary and planner. Each backed with a self adhesive spot which gives easy attachment.

Animal sizes:
Lion - 2-3/4 inches
Chicken - 1-1/2 inches
Turtle - 3 inches
Elephant - 3-1/2 inches

Other:
Flowers: 3/4 inches
Pine Tree: 2-1/2 inches

Each pack consist of 4 piece animals plus 2 flowers and 1 pine tree.
Related products