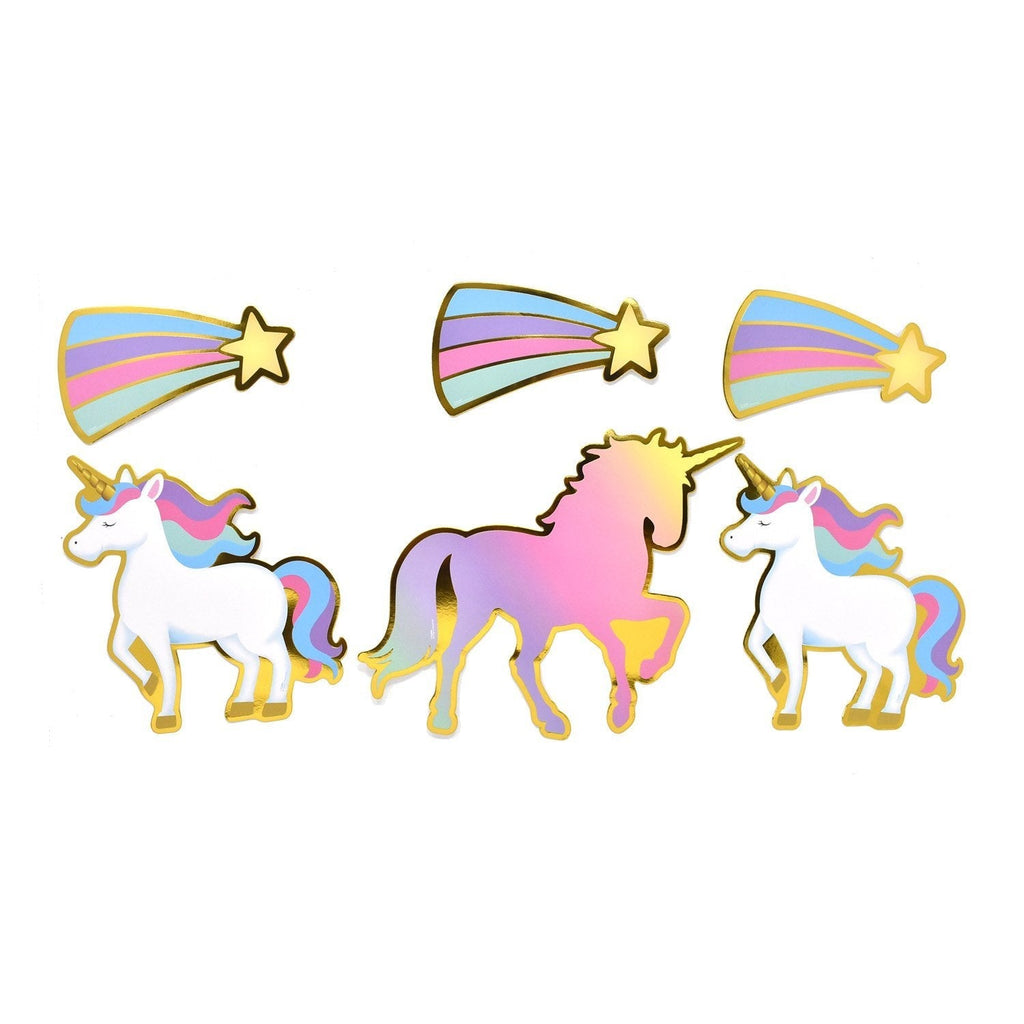 Rainbow Unicorn and Shooting Star Cutouts, Assorted Sizes, 6-Count
$4.96
Add the perfect touch to your party or event with these gorgeous rainbow unicorns and shooting star cutouts.
The gold accents and outlines of the cutouts give it an even more lovely appearance that is sure to be eye catching. Comes with three different sizes of cutouts in differing colors.
Height: 6" - 10"
Width: 6.25" - 10.50"
Related products