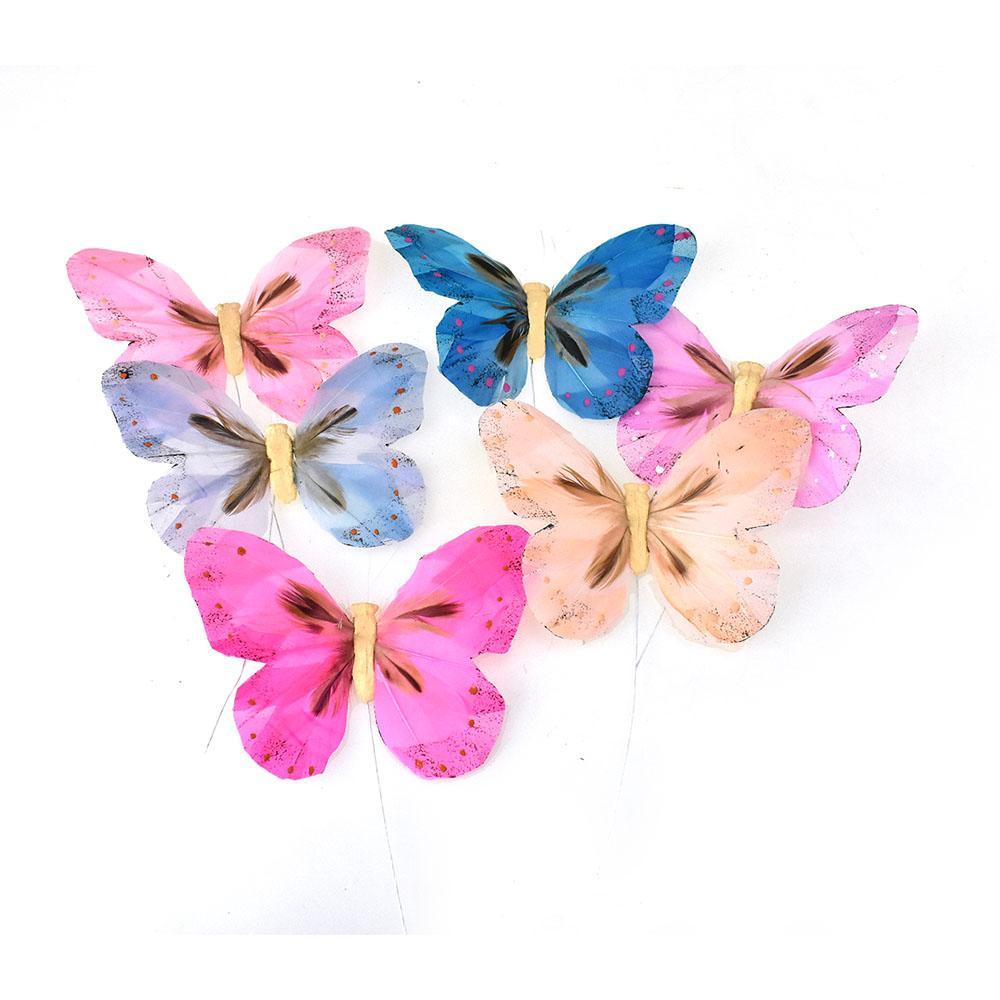 Pastel Feather Butterfly Floral Accents, 5-Inch, 12-Piece
$13.83
Complete your next DIY project with these adorable Pastel Feather Butterfly Floral Accents. Features detailed butterfly designs, assorted pastel colors, feather accents, and bendable craft wires attached. Ideal for your Spring home & garden decor, arts & craft projects, floral arrangements, and more!
Pack includes 12 pieces.
Length: 5" (Wire 4.5")
Width: 3.5"
Related products