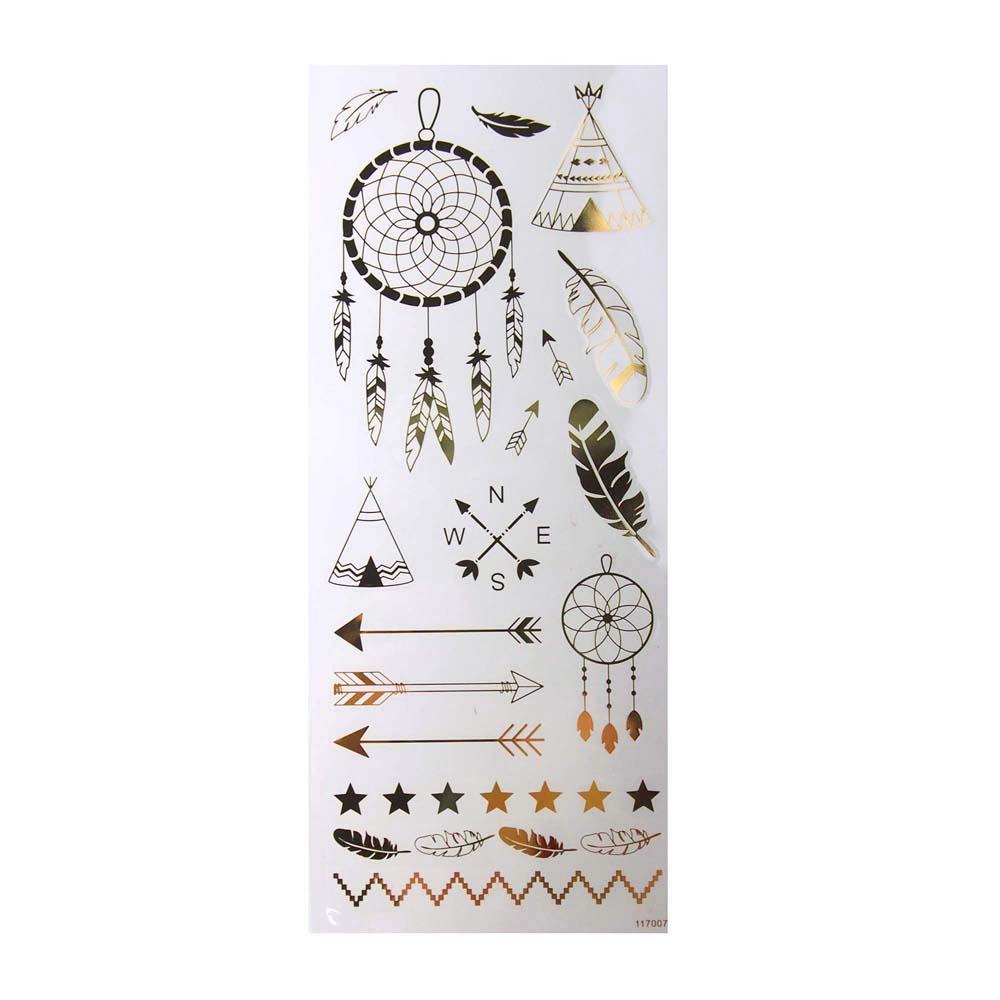 Navajo Suncatcher Clear Foil Stickers, Gold, 15-Count
$4.46
This pack is a variety of shape and sizes of navajo / suncatcher designs foil stickers that will surely make a lovely envelope seals for Valentines day, weddings, bridal shower, anniversaries and other special cards and messages.

Stick to glass vase, frames, photo albums, gifts, treat bags, party favors and more.

Size in range from 3/4 inches to 4 inches widths.
Each sheet comes with 15 assorted navajo stickers.
Related products