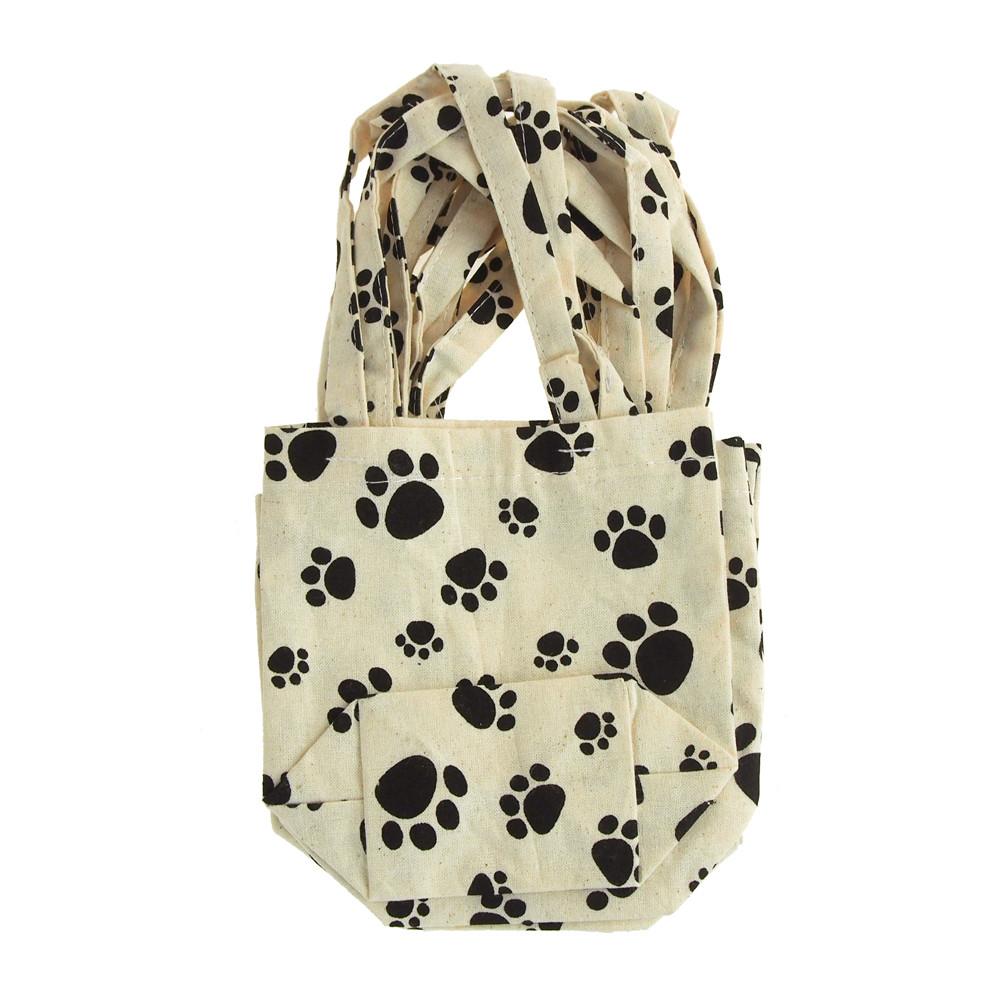 Animal Paw Print Cotton Tote Bag, 5-Inch, 6-Piece
$10.88
These natural cotton tote bags are made of 100% cotton unbleached muslin. These bags are not thin muslin bags, they are thicker like a canvas material yet still soft to the touch.

Fill them with soaps, jewelry, scented beads, special gifts, cosmetics, party favors or use them as a resale item.

Featuring a animal paw print in natural ivory cotton fabric.
Height: 5 inches (with handle)
Height: 3 inches (without handle)
Width: 5 inches
Opening: 2 inches
Pack: 6 bags
Related products