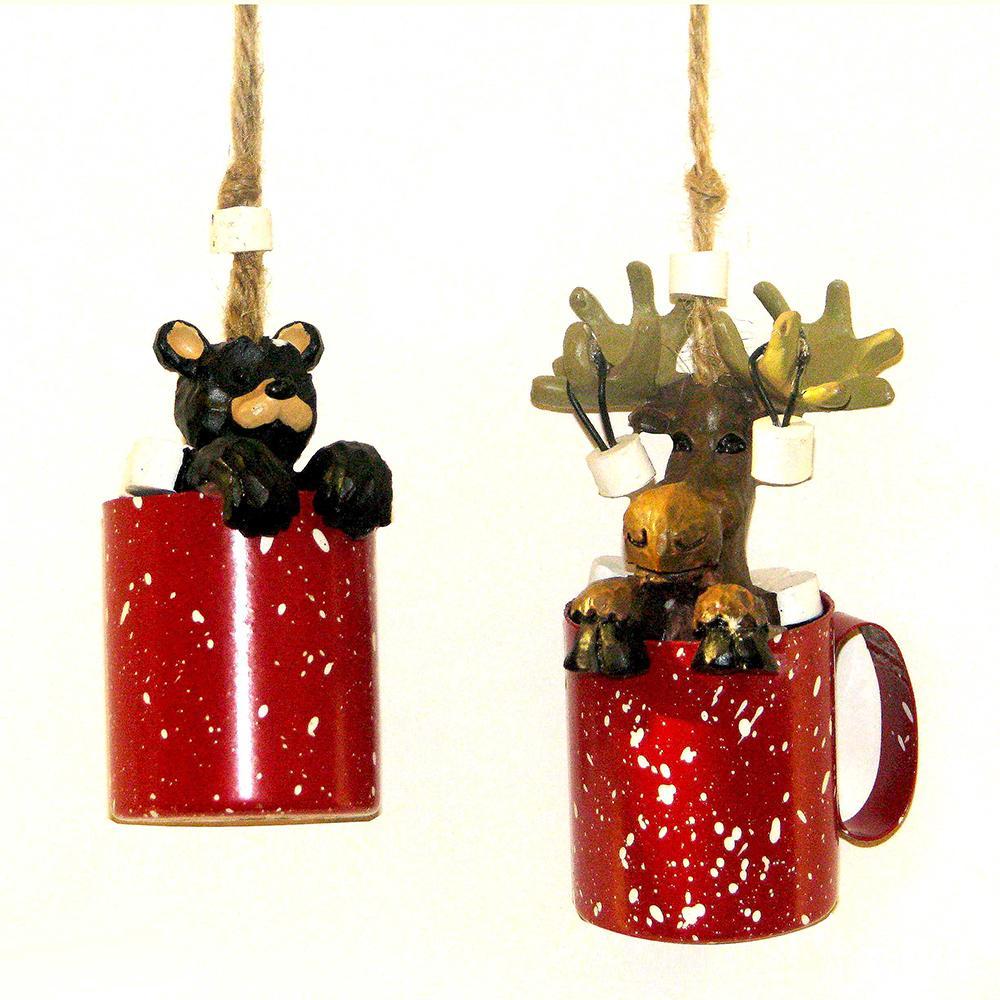 Moose and Bear Hot Cocoa Mug Christmas Ornaments, 2-Piece
$25.97
These adorable moose and bear ornaments are a festive accent to your decor and will create a spirited scene on your Christmas tree. Each critter sits in its own bug and has marshmallow accents.
​
​Perfect for gift giving and to add to your holiday decorations. Hang closer to the tips of the branches where they can be seen and appreciated more easily.

Includes 2 pieces per pack.
​Heights range from 3" - 4".
Related products