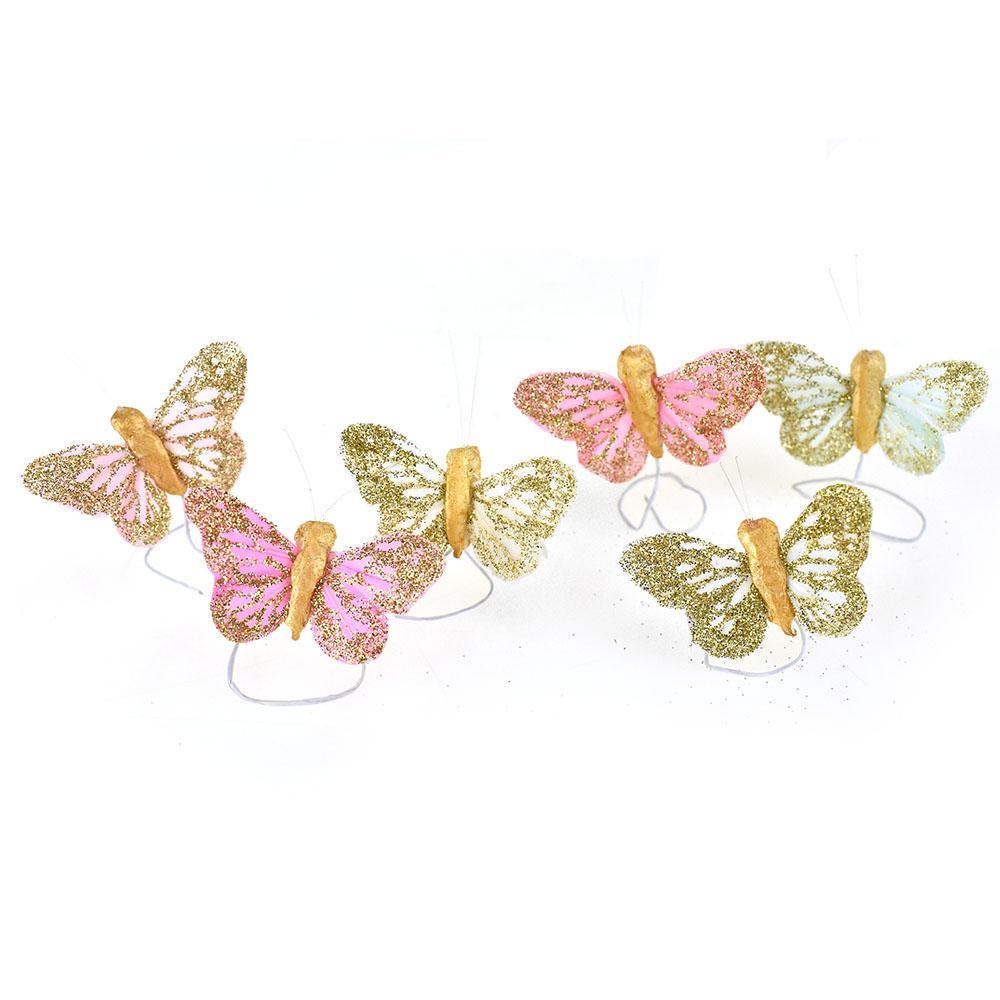 Mini Gold Glittered Butterfly Floral Accents, 1-3/4-Inch, 12-Piece
$6.92
Complete your next DIY project with these adorable Mini Gold Glittered Butterfly Floral Accents. Features detailed butterfly designs, assorted colors with a hint of gold glitter, and a bendable craft wire attached. Ideal for your Spring home & garden decor, arts & craft projects, floral arrangements, and more!
Pack includes 12 pieces.
Length: 1.75" (Wire 3.5")
Width: 1"
Related products