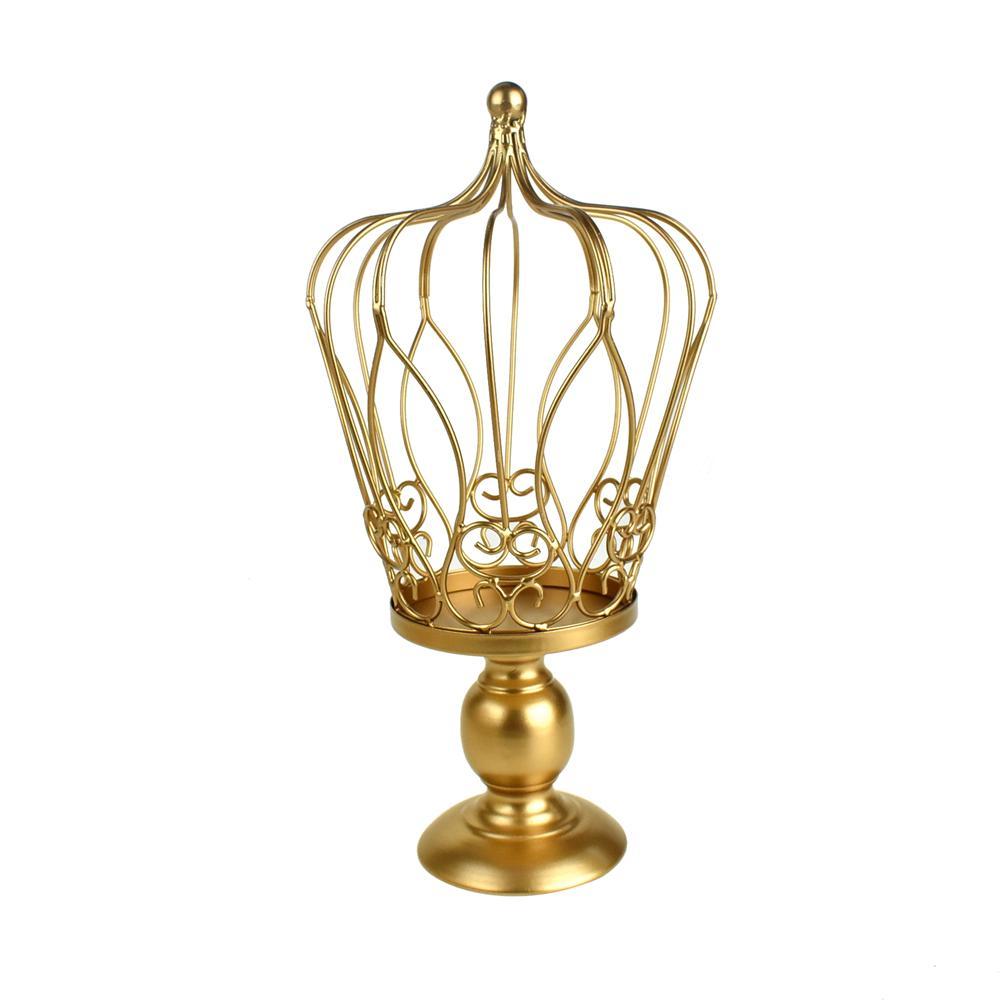 Metal Wired Crown Stand, Gold, 15-Inch
$31.65
This metal wired crown is the perfect base for the centerpiece of any wedding, Quinceañera, and all other special events worthy of commemoration. Its sturdy, wired design makes it durable and reliable enough to incorporate substantial items on. Simply place a floral arrangement or bouquet in the center, your favorite vase, an arrangement of candles, or get creative and place this atop a pillar to really elevate your centerpiece. The crown and stand come in two separate pieces.

Height: 15"
Height of Base: 5.25
Height of Crown: 10"
Base Diameter: 4.75"
Related products