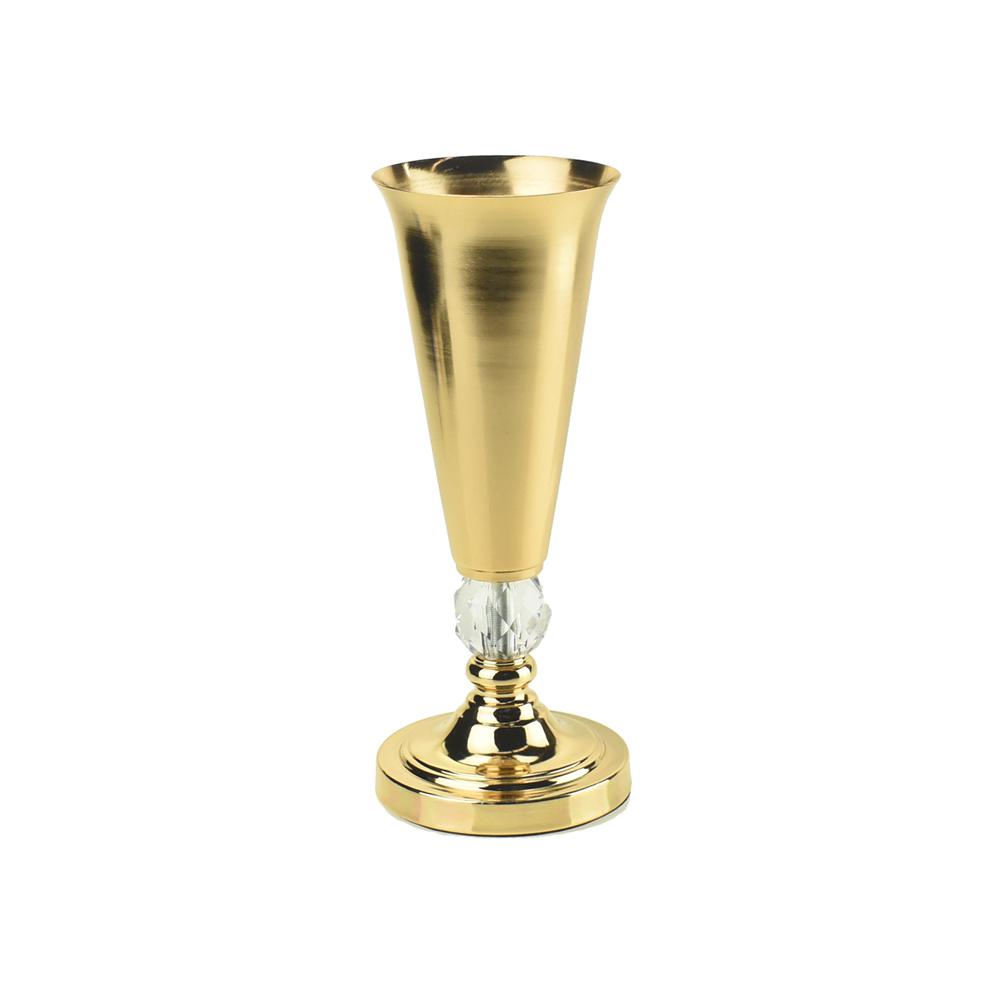 Metal Trumpet Vase with Diamond Accent, Gold, 13-Inch
$18.68
This metal trumpet makes a wonderful and elegant centerpiece. Add a flower ball or elegant bouquet on top and see how it will bring your event to life! Mix and match trumpet heights to add variety and dimension to your table decorations. This gold vase is beautifully reflective, and features a gorgeous acrylic diamond accent near its base. This beautiful gold vase is sure to grab your guest's attention! Make sure to decorate your event with this one of a kind vase.

Height: 13"
Base Diameter: 5.25"
Trumpet Diameter 4.625"
Related products