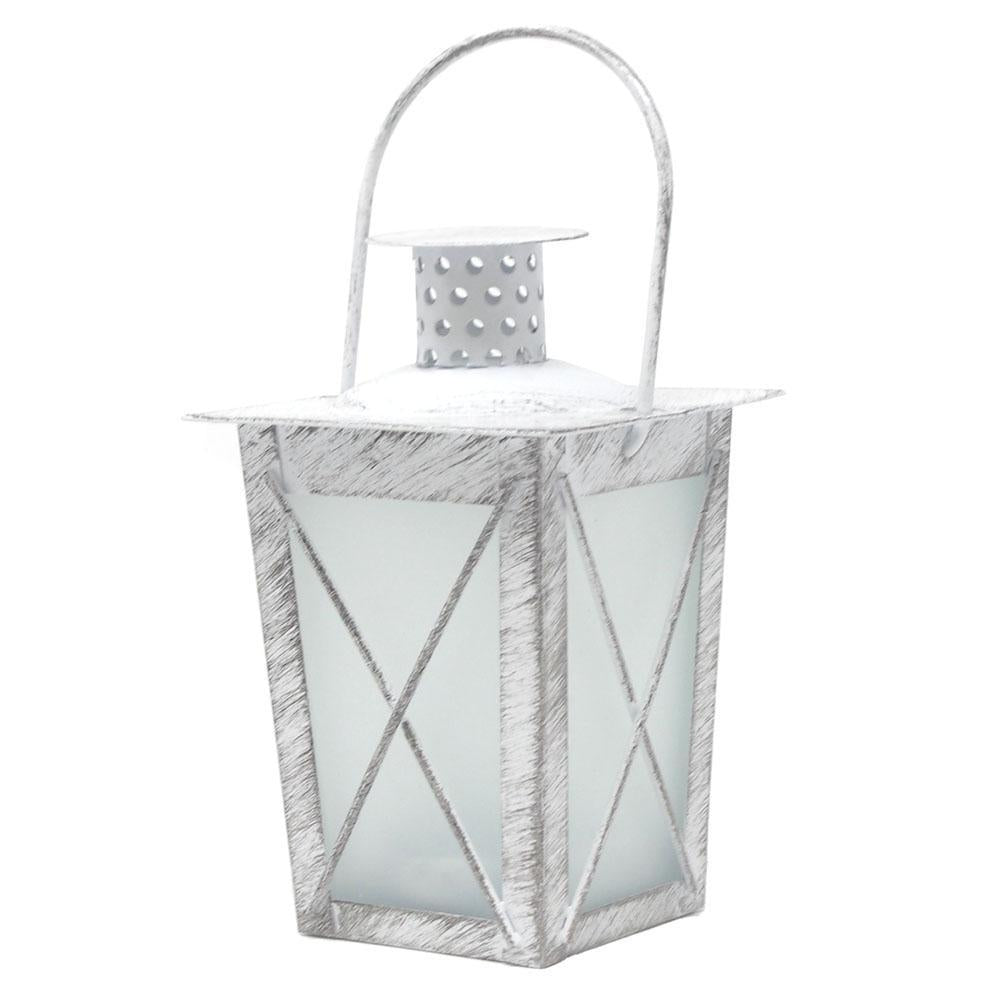 Metal Distressed Lantern Tealight Candle Holder with Handle, White, 4-3/4-Inch
$8.85
This beautiful, antique lantern has a white weathered look, and is ready to add a lovely touch to anywhere it is placed. With a vintage look and glass interior, the rustic look makes it even more appealing to the eye. Perfect for any nostalgic set up!

Height: 4.75" (without handle)/ 6.25" (with handle)
Width: 3"
Interior: 2.5" x 3.5"
Related products