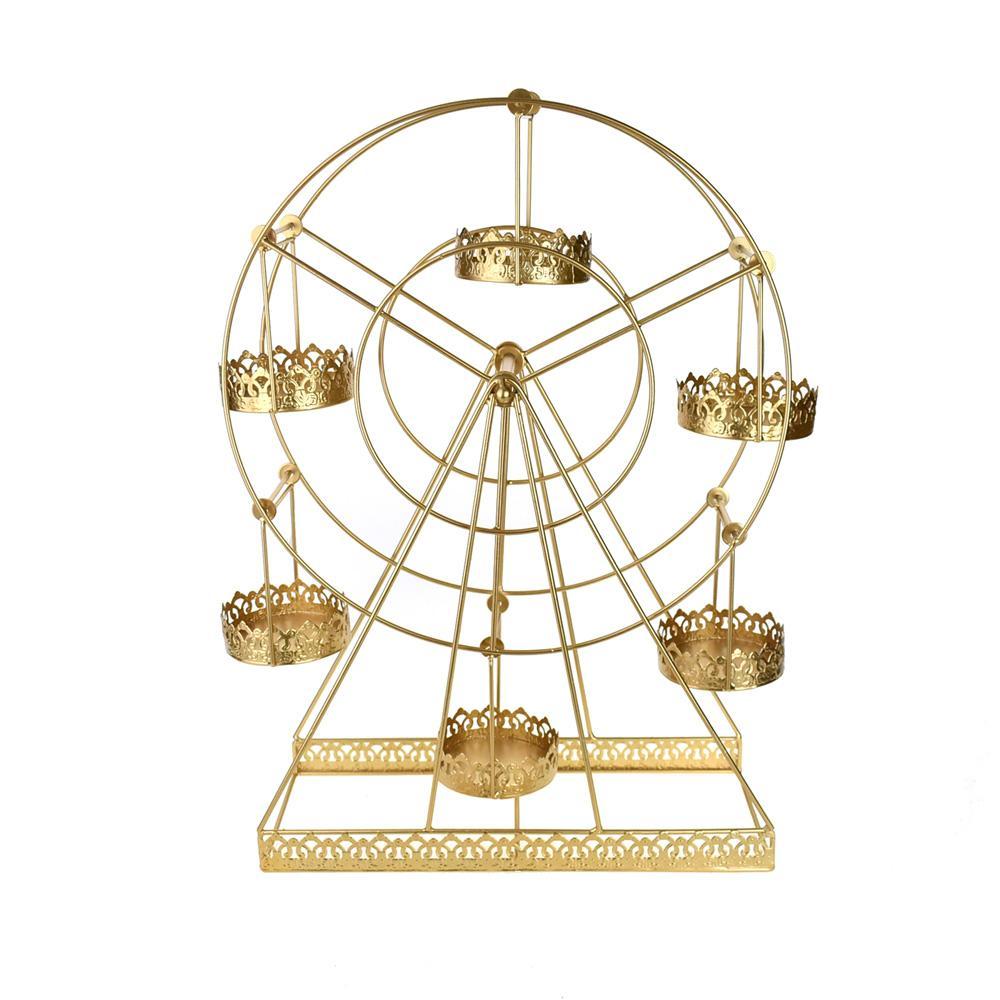 Large Metal Wire Carnival Ferris Wheel Cupcake Stand, Gold, 22-Inch
$47.88
This extra large and stunning Ferris Wheel metal cupcake stand creates a fantastic centerpiece for children's parties, weddings or any other celebration where you want to create a wow factor! The perfect size to use as a table centerpiece or for a dessert table.
​
​Includes 6 large sized basket gondolas.
​No assembly required!

​​Height: 22"
​Width: 15.5"
Related products