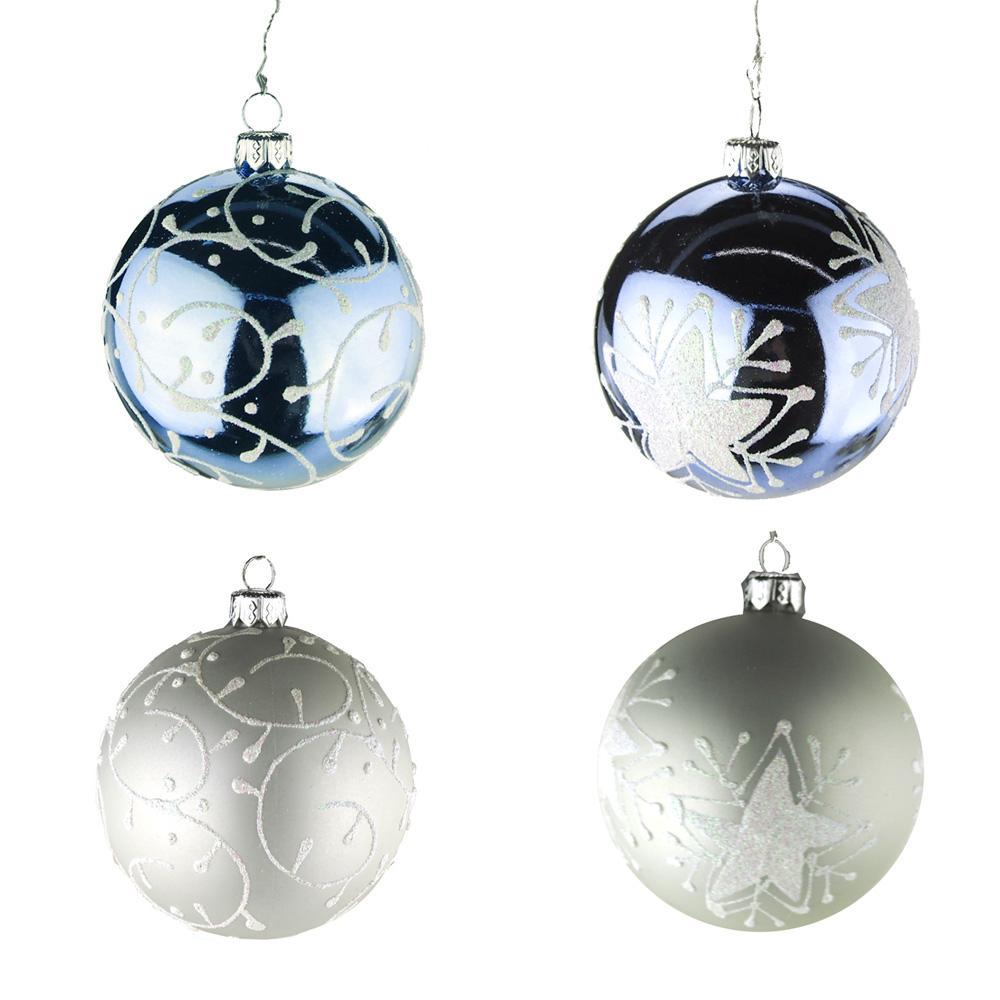 Hanging Plastic Round Star and Spiral Christmas Tree Ornament, 3-Inch, 2 Pack
$22.01
Amazing round Christmas ornament that feature either a spiral or star design. The blue ornament is reflective and will definitely make your tree brighter will the silver ornament is light and solid. The ornaments are made of PVC and metal.
Height: 3" x Width: 3"
Pack: Comes with 2 Blue and 2 Silver of the same design. Each pack will have different designs.
Related products