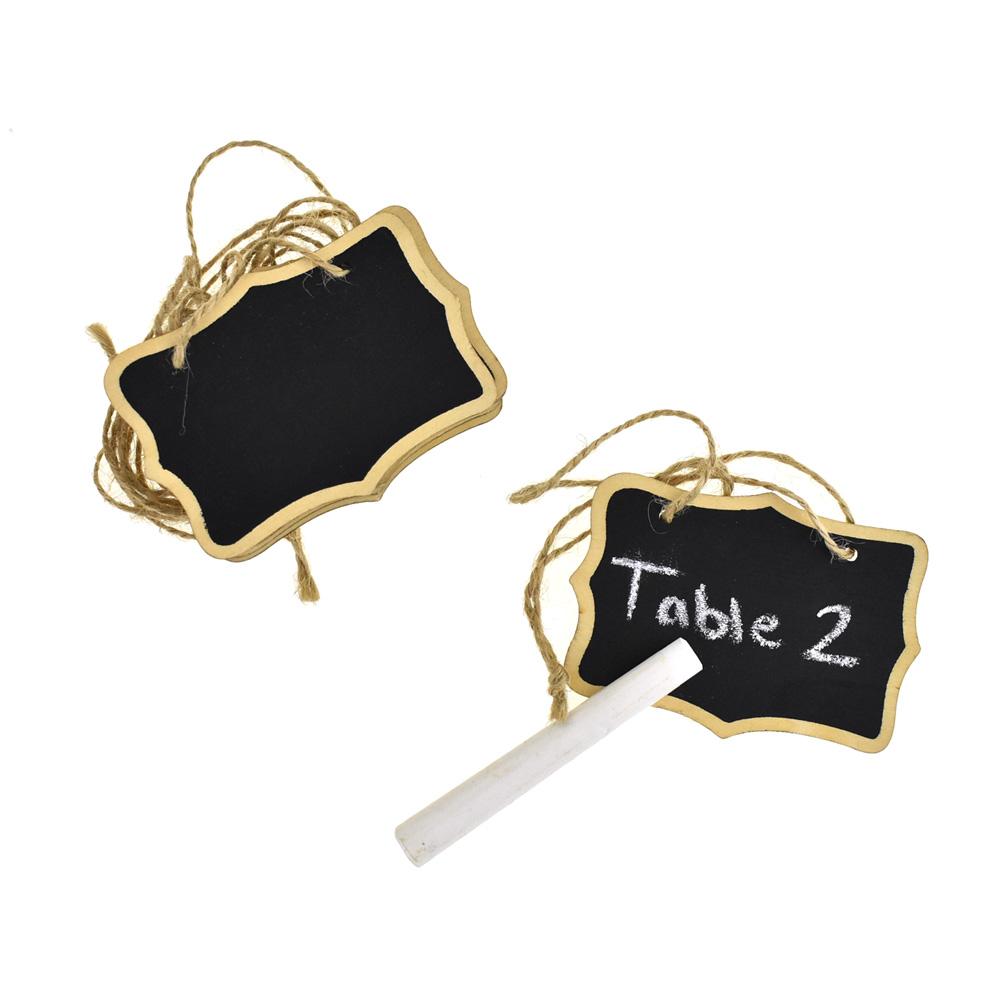 Hanging Jute Twine Scalloped Chalkboard Signs + Chalk, 3-Inch, 6-Piece
$5.40
Use these adorable chalkboard signs to write table numbers, guest names, food titles, and more! Each sign is pre-strung with jute twine and is ready to write on and use. Made out of wood.

Perfect for weddings, baby showers, office parties, and more!

Includes 6 pieces per pack, plus one piece of chalk.
Height: 2"
Width: 3"
Related products