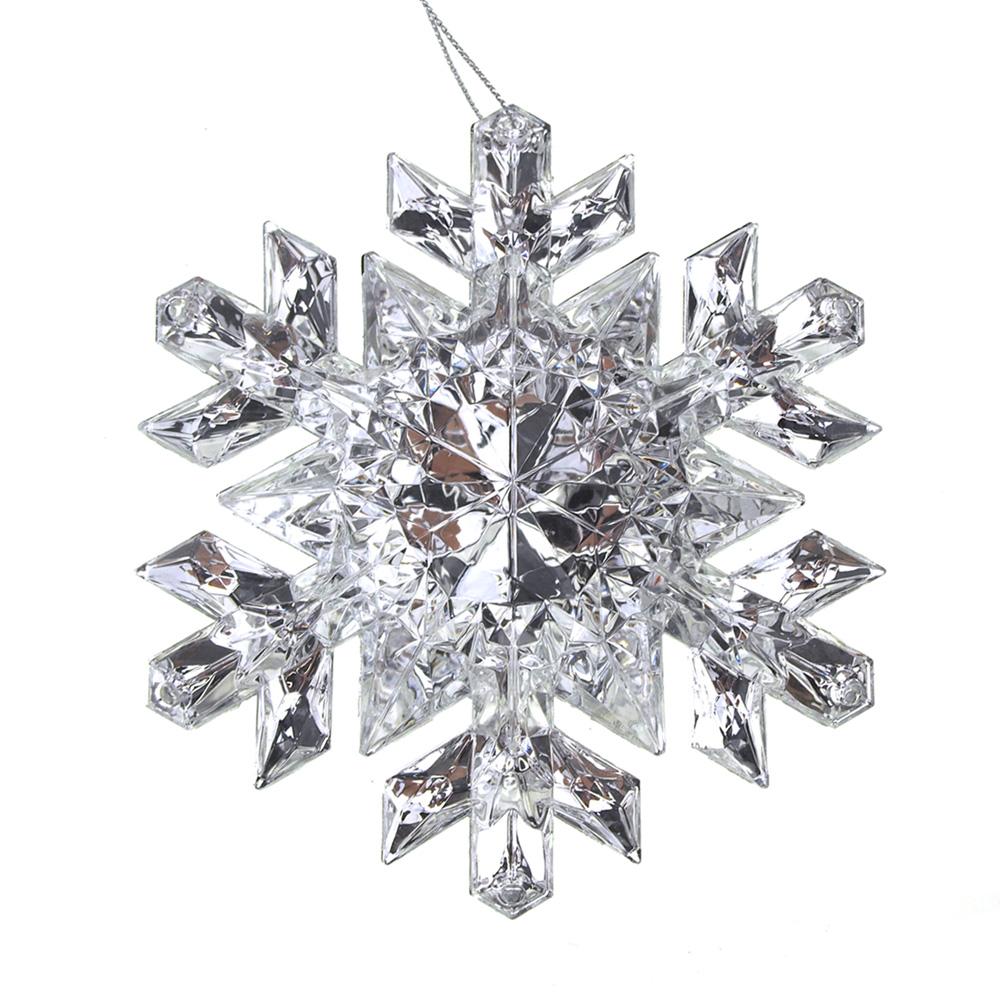 Hanging Acrylic Crystal Faceted Snowflake Christmas Tree Ornaments, Clear/Silver, 5-Inch
$9.07
This snowflake will definitely standout among the rest having a clear front and silver back. It will be sure to lighten up the holiday mood of any Christmas tree. Welcome in the holiday spirit with this beautiful ornament.
Height: 5" x Width: .5"
Note: This ornament is more clear than the picture leads on but still maintains a silver color because of the back.
Related products