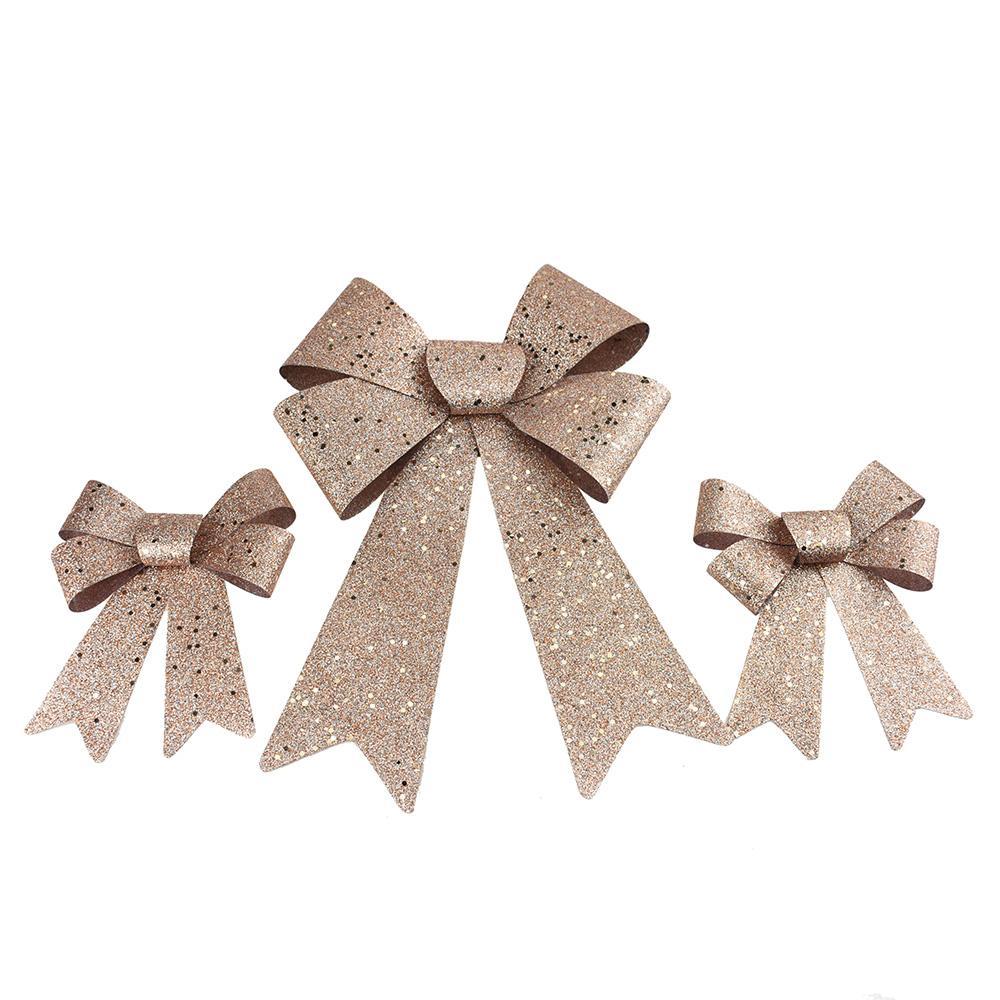 Glittered Plastic Christmas Bows, Rose Gold, 3-Piece
$7.89
Decorate your home or office this Christmas season with these 5 loop glitter bows. Perfect for decorating any large indoor tree, front door, fireplace, or outside gate. Add to your gifts or holiday decorations this Christmas season. Pack includes 3 bows.
Large Bow: 13.5" x 9.5"
Small Bows: 6.5" x 5.5"
Related products