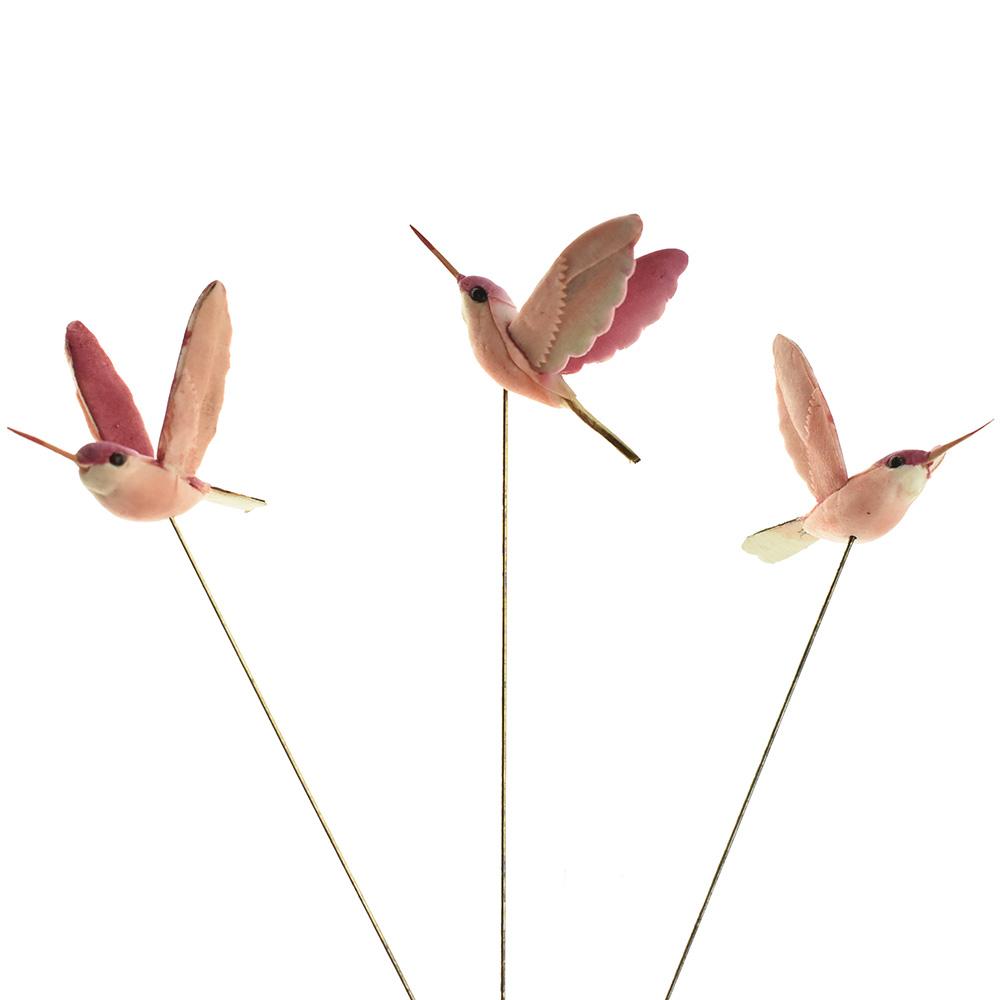 Flying Humming Bird Picks, Red, 1-1/2-Inch, 3-Count
$14.66
Embellish your items or projects with these flying humming bird picks! The beautiful and delicate design of these humming birds are perfect for the spring and summer season.
These absolutely adorable humming birds will go great as decor for floral arrangements, gardens, and diy projects. Features a humming bird pick with a red back coloring, brown tail and pink under coloring attached to a wire pick. Each pack comes with 3 humming bird picks.
Length of entire pick: 11.75"
Length of Bird: 1.5"
Width: 1.75"

Related products