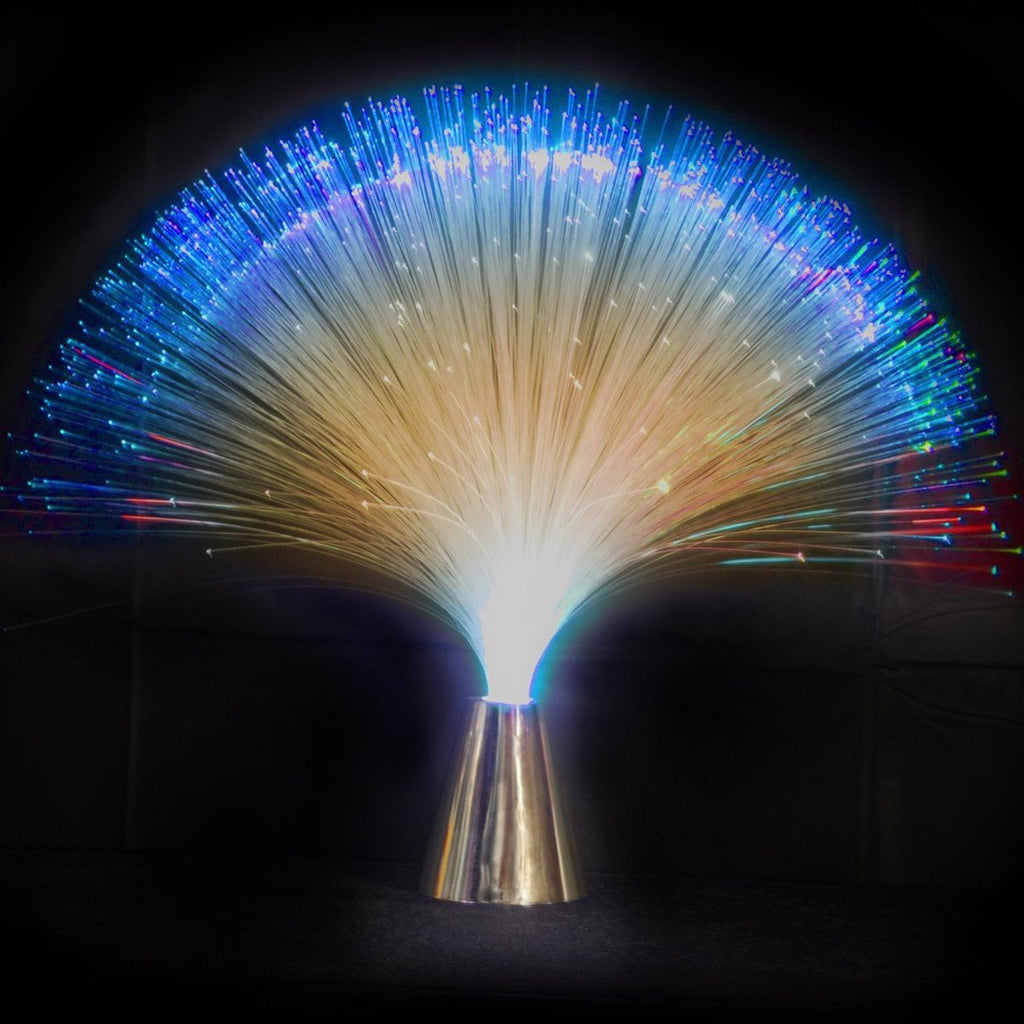 Fiber Optic Light Centerpiece, 15-Inch, Multi-color
$8.95
Be the light of the party from every angle. These Fiber Optic Party Centerpieces are perfect for any holiday party, wedding centerpieces or just to decorate your house with.

Each Multi-color Fiber Optic Party Centerpiece have 7 individual color settings with an 8th setting that slowly cycles through each blue, jade and red LED color.

Powered by 3x replaceable AA batteries (not included)
Height: 15"
Width: 8" (when bristles are expanded)
Diameter of actual base measures 3 inches.
Related products