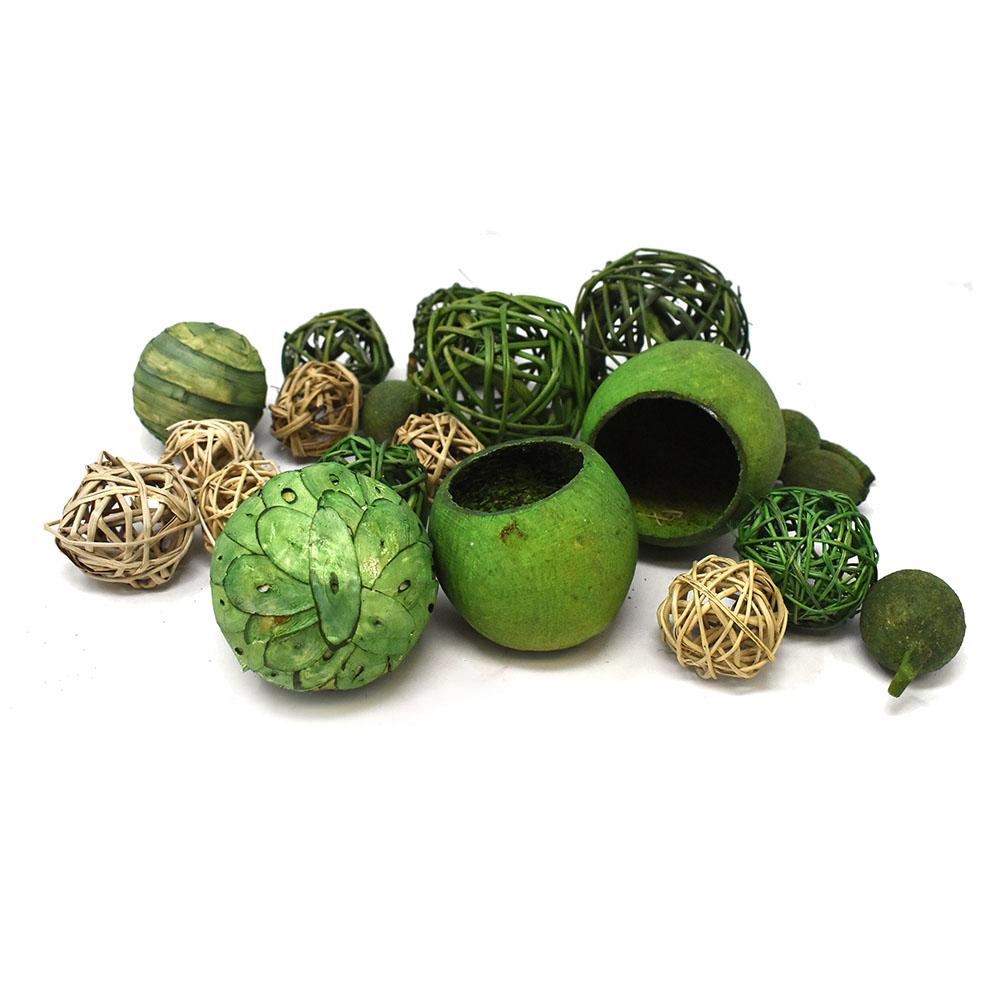 Decorative Wicker Balls Bowl Filler, Assorted Green, 16-Piece
$26.95
These natural decorative filler wicker balls are perfect home accent piece to compliment any room and are excellent for use in decorative bowls or vases.

The sphere balls are in different texture which comes in assorted size and color.

Size in range from 1-1/2 inches to 4 inches width.
Each bag contains 16 assorted wicker balls.
Related products