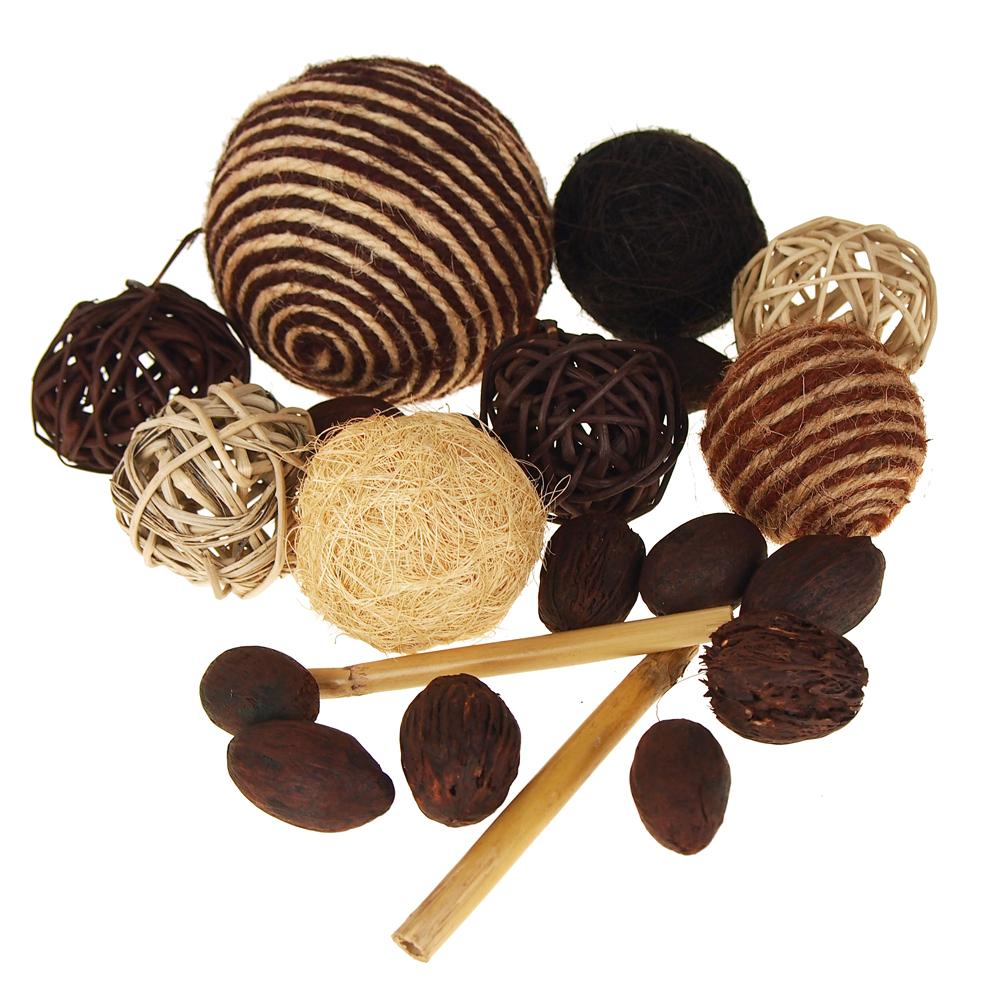 Decorative Orbs Rattan Balls Bowl Filler, Assorted Brown, 20-Piece
$17.14
These natural rattan twig balls, orbs and dried pods are perfect home accent piece to compliment any room for home decor and floral arrangement.

Great for filling empty bowls, baskets, vase and more.

This set comes in different solid texture, sizes and colors. Made of natural woven material.

Size in range from 1-3/4 inches to 3-1/2 inches widths. Each bag contains 20 bowl filler mix.

Mesh Bag Dimensions: 8 inches x 5-1/2 inches
Weight: 0.30 lbs.
Related products