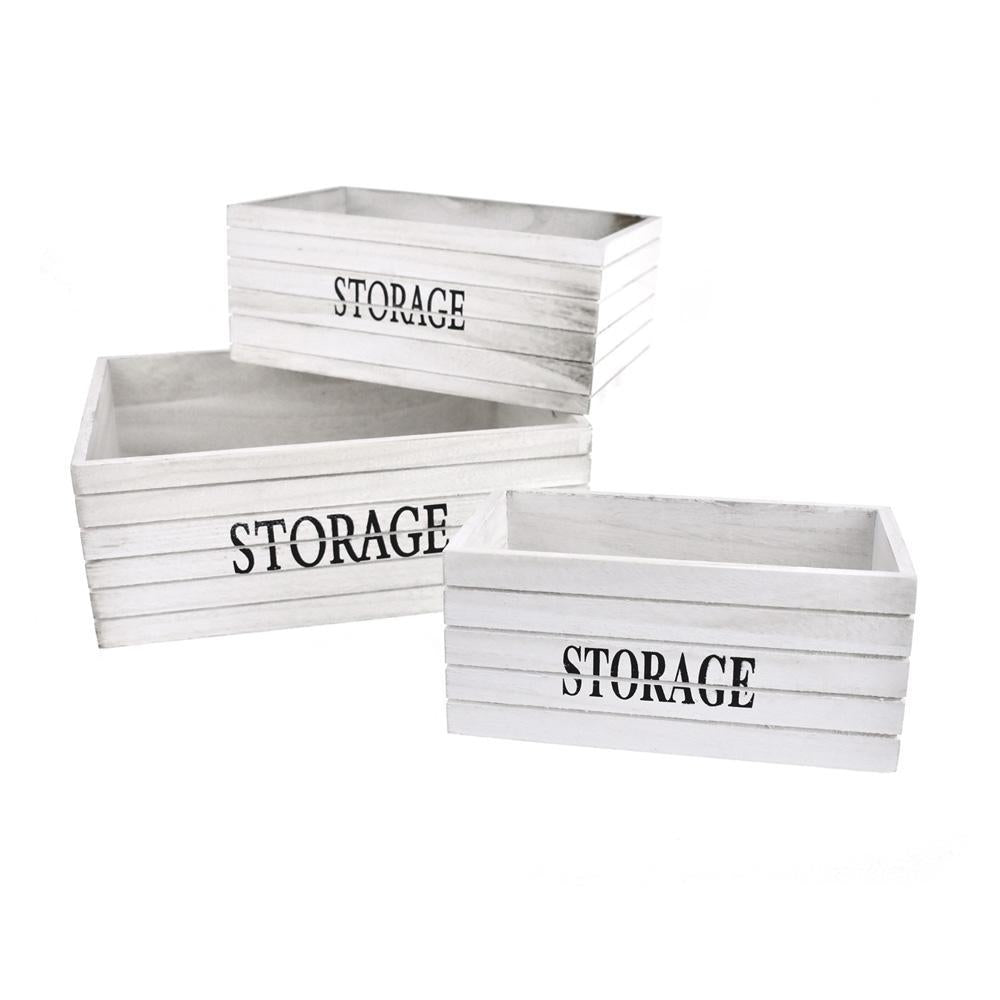 Rustic Style Wooden Crates, White, Assorted Sizes, 3-Piece
$20.00
These beautiful, rustic style wooden crates are ready to hang, stack or fill. They are completely versatile and will be sure to fit any event you have, or even to use as permanent home decor! Create gift baskets or use as a centerpiece.

Small: 7.75" x 4.25" x 3.5"
Medium: 9.5" x 6" x 3.75"
Large: 11" x 7.5" x 4.25"
Related products