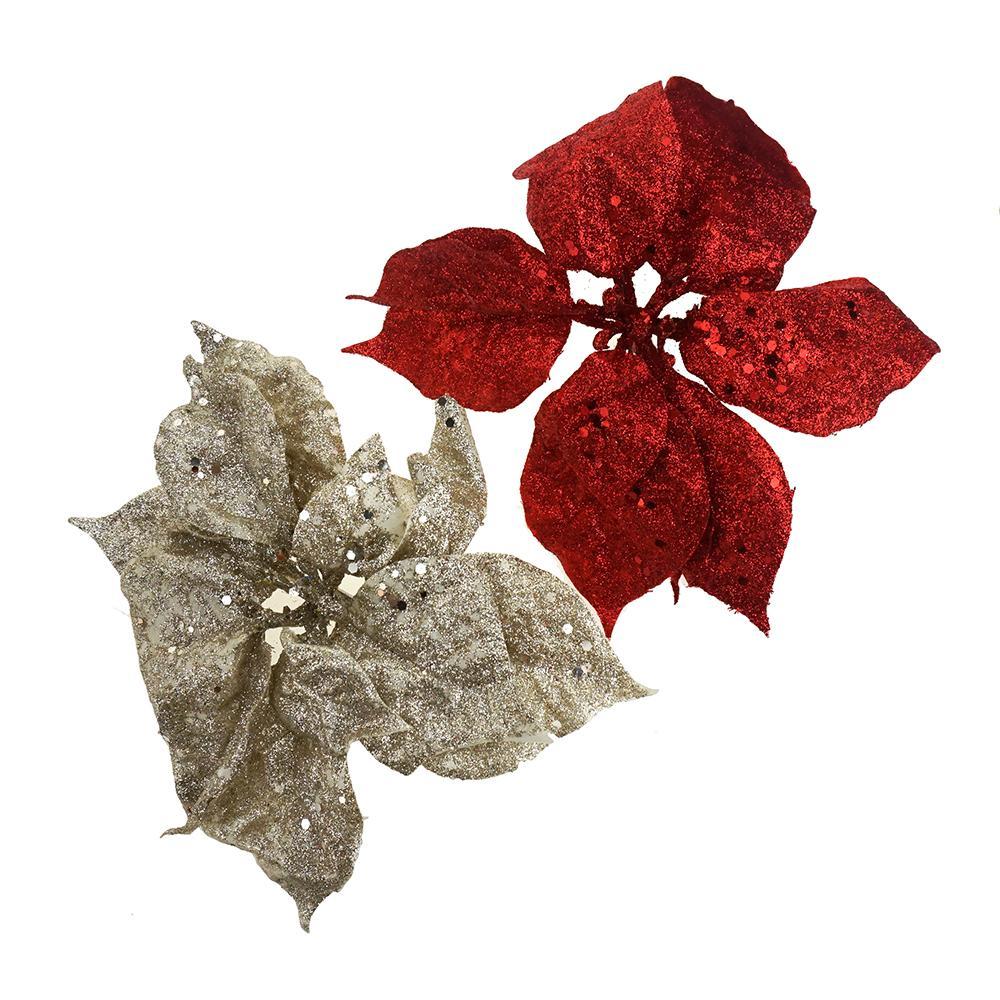 Clip On Glitter Poinsettias Christmas Decoration, 2-Piece
$5.94
Decorate your home or office this Christmas season with these clip on poinsettias. These artificial glitter poinsettias make the perfect addition to all your holiday decorations. A small metallic clip on on the back make them easy to add to any tree, wreath, or floral centerpiece.
Pack of 2 colors: Champagne and red
Dimensions: 8" x 8" x 2"
Related products