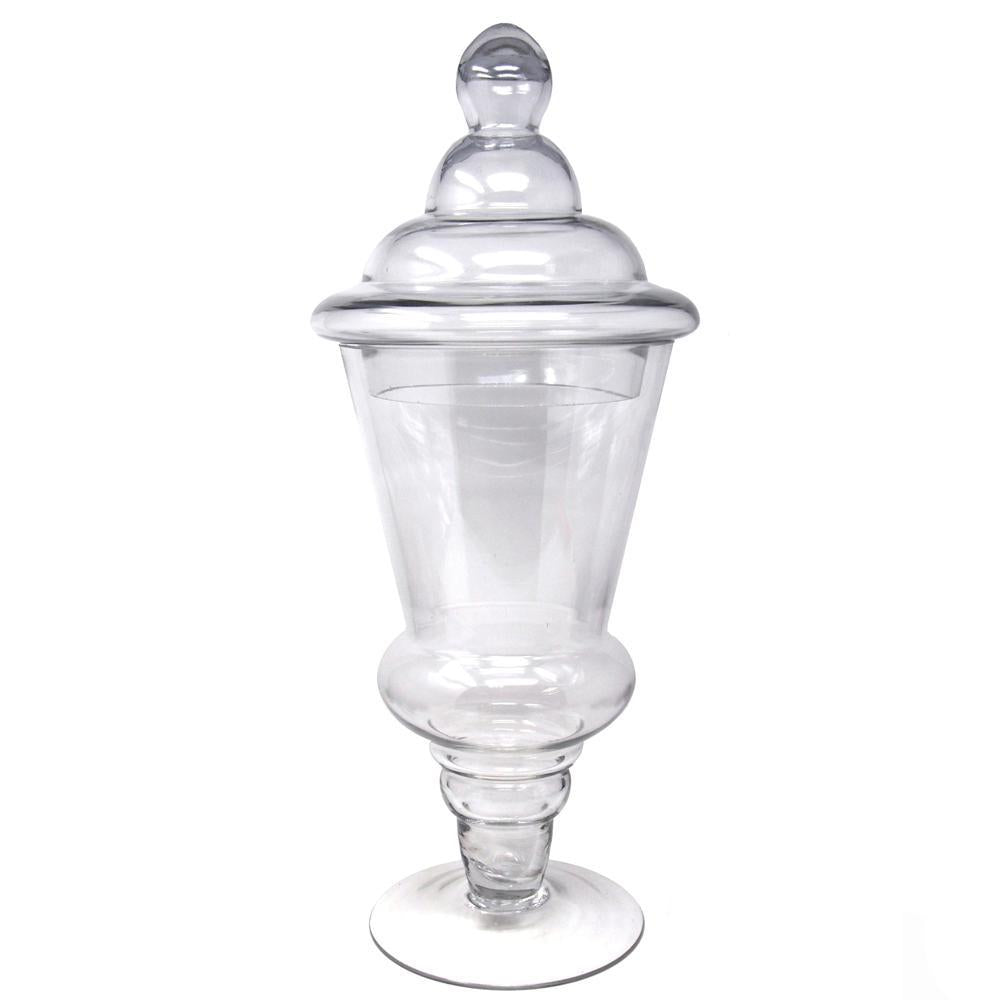 Clear Glass Apothecary Candy Jar, 21-Inch, Lolly
$37.95
Complete your buffet table setting decor with a beautiful set of glass apothecary jars. These gorgeous jars are made of heavy duty glass and will steal the show regardless of what you put in them.

They are elegantly designed in eye-catching styles and sizes with matching lids. ​

Simply fill with brightly colored candies to complete your candy buffet.

​Or try filling with decorative baking accessories to perfectly compliment a stylish dessert table.
​
​Top (Lid): Height: 7 inches x Width: 8-1/2 inches
​Height: 21 inches
​Width: 7 inches
​Base width 6-1/2 inches
​Depth: 12 inches
​Weight: 4.95 lbs.​
Related products