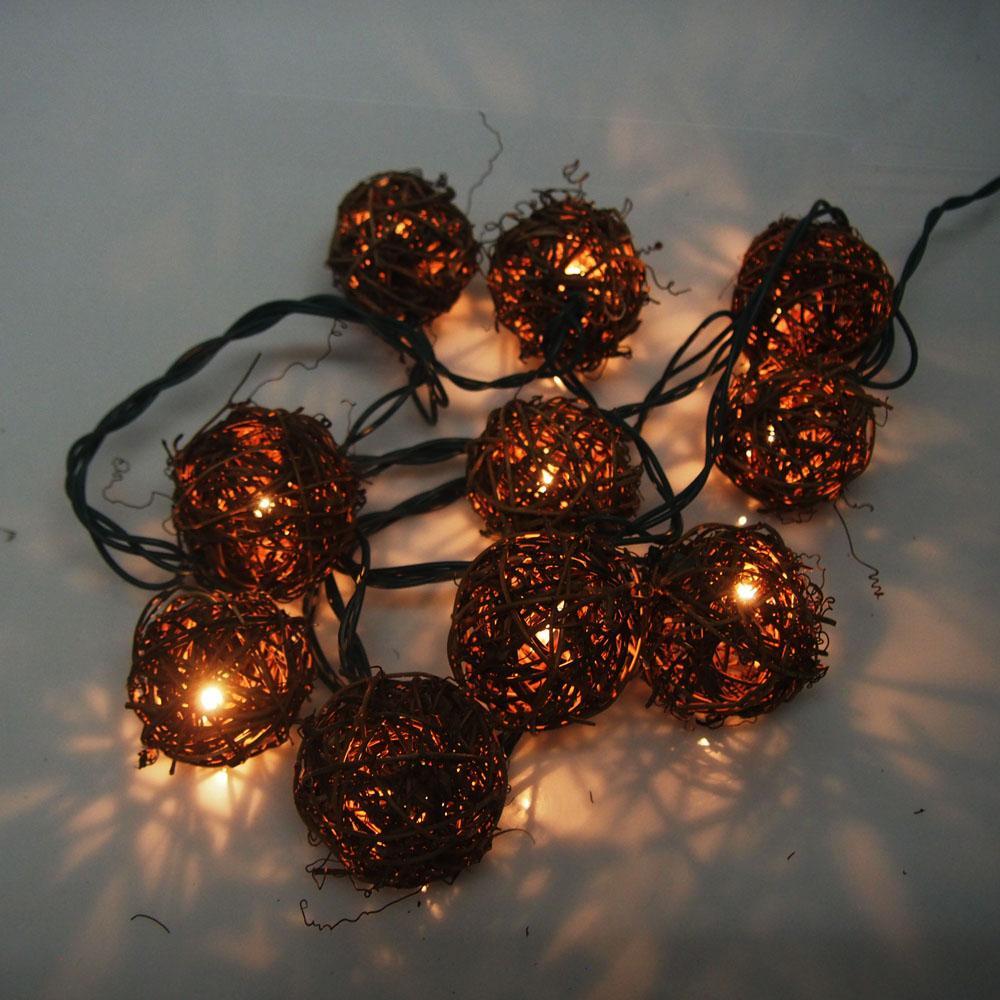 Christmas Rattan Ball 10-Light Set, 2-Inch
$22.01
This 10 light rattan ball Christmas light set is beautiful and elegant. Perfect for any indoor or outdoor use you can imagine for your Christmas scenery, or Christmas Tree. With a natural wood-like look, it is perfect for any nativity scene, or for any other Christmas scenery you may want some extra Christmas cheer.

Each set includes 10 rattan balls that glow brilliantly.

Rattan ball dimensions:
Diameter: 2 inches

Length of stringed lights:
Extends approximately 72 inches.
Related products