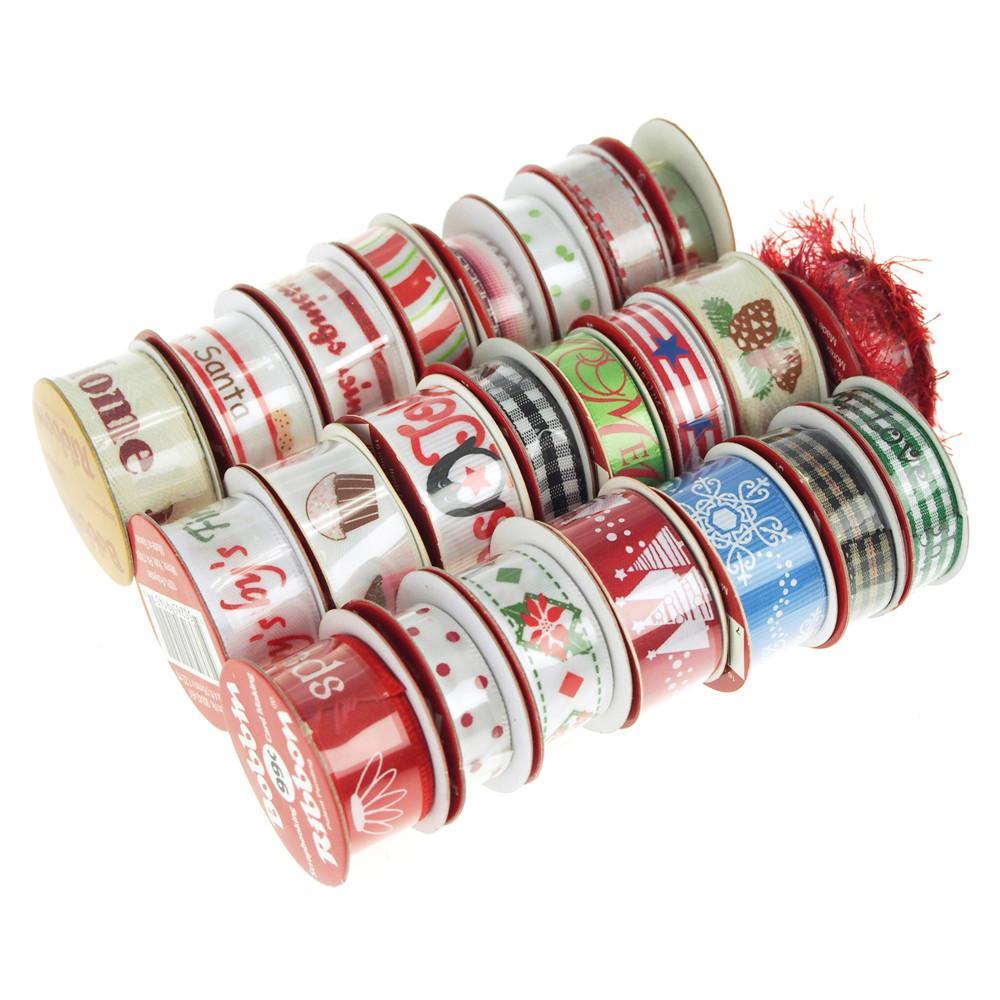 Christmas Assorted Bobbin Ribbon, 23 Rolls
$13.62
A variety of Christmas Printed Ribbon in grosgrain and satin fabric. Bobbin Ribbon is perfect for scrapbook accents, theme pages, crafts and accessories.
You will receive a 23 random selection of ribbons, no duplicates.
Note: You will not necessarily receive all the ribbons in the pictures but if you see something you definitely want, please let us know.
Size comes in 3/8 inches (12 rolls) and 5/8 inches (11 rolls)
Each spool are in 4 feet, 5 feet and 8 feet length.
Related products