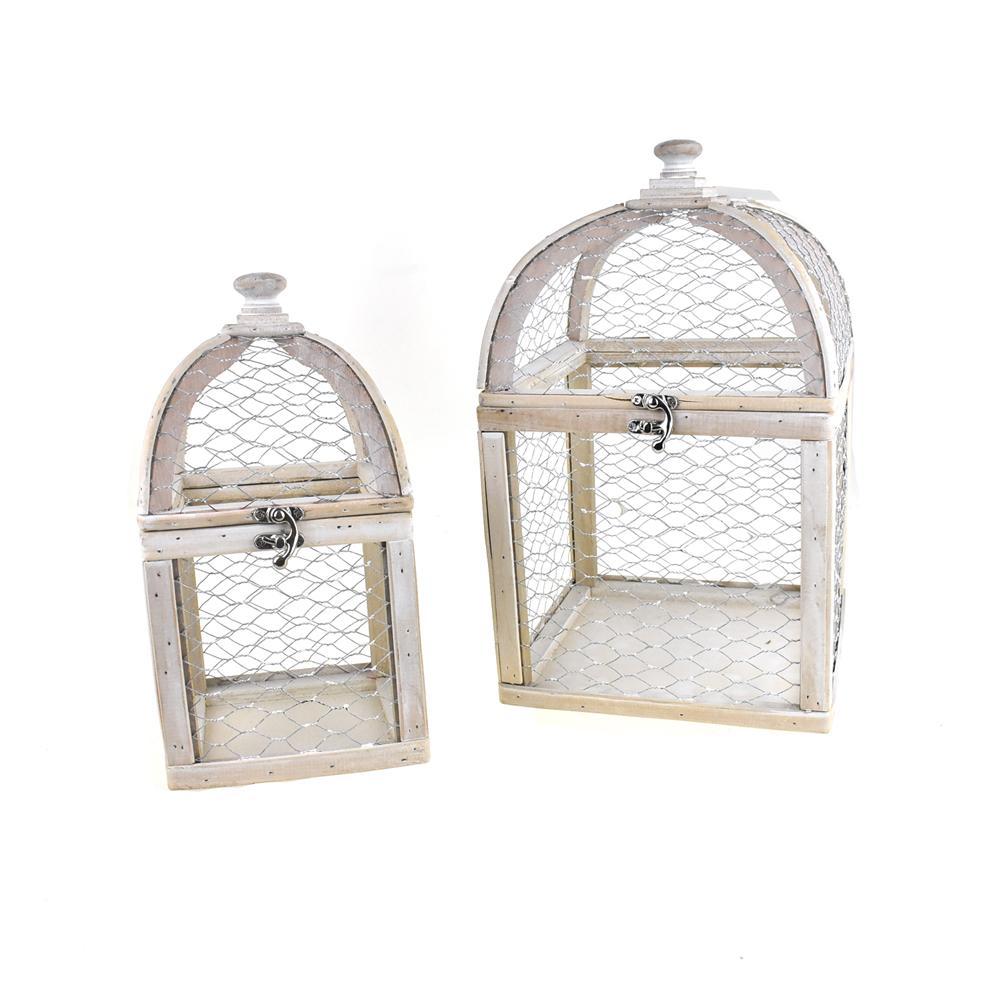 Chicken Wire Topiary Wood Cage Set, Antique White, 2-Piece
$41.82
Use our two piece chicken wire wooden cage set as a centerpiece or decor for any event! These cages have a latch opening so placing things inside for display is a breeze! The antique white wood color gives them a dated and rustic feel, perfect for a vintage theme.
Small cage: 10.75" x 5.75" x 5.75" 
Large cage: 13.5" x 8.25" x 8.25"
Related products