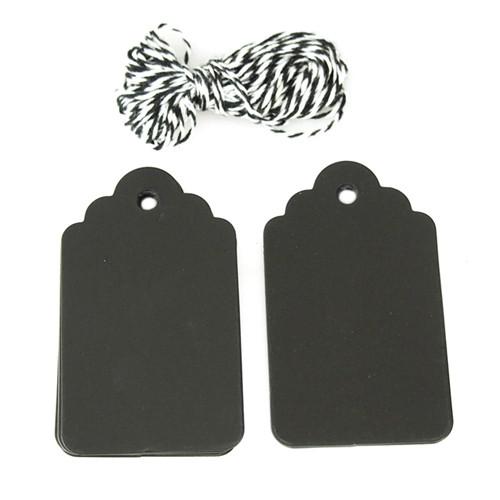 Chalkboard Tags Scalloped Edge, 3-inch, 20-Piece
$7.02
Use this chalkboard to write a message as wedding table numbers, signs, tags at your rustic wedding table. The blackboard is made plastic featuring a scalloped edge at the top.

Mini chalkboards are also reusable; simply wipe away the old text and reuse!
Height: 3 inches
Width: 1-3/4 inches
Pack: 20 pieces

Comes in 5 yard length black/white bakers twine.
Related products