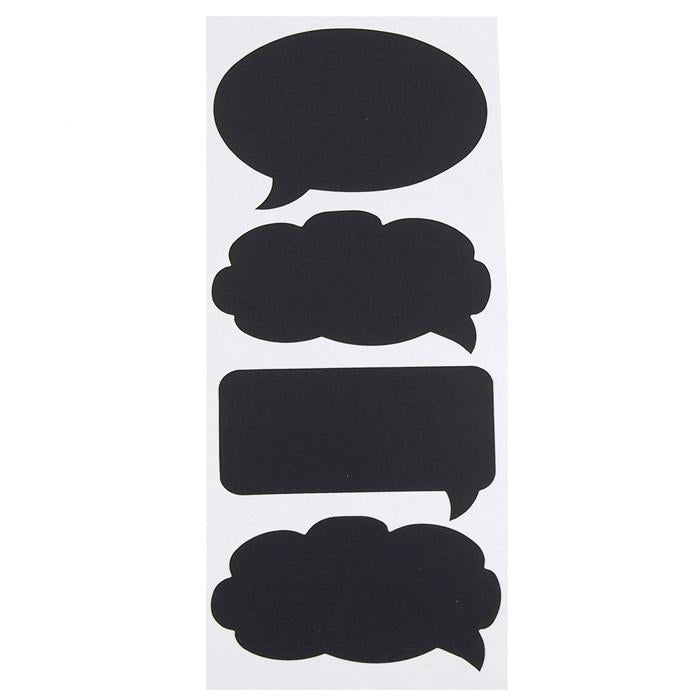 Chalkboard Label Stickers, Word Balloons, Large, 3-inch, 4-count
$4.74
These pre-cut vinyl labels and chalkboard tags allow you to apply a touch of chalk to virtually anything including: mason jars, windows, storage containers, glasses, gift bags and more.

Chalkboards are also reusable; simply wipe away the old text and reuse!
Width: 2 inches
Length: 3 inches
Pack: 4 labels

Included 1 piece white chalk.
Related products