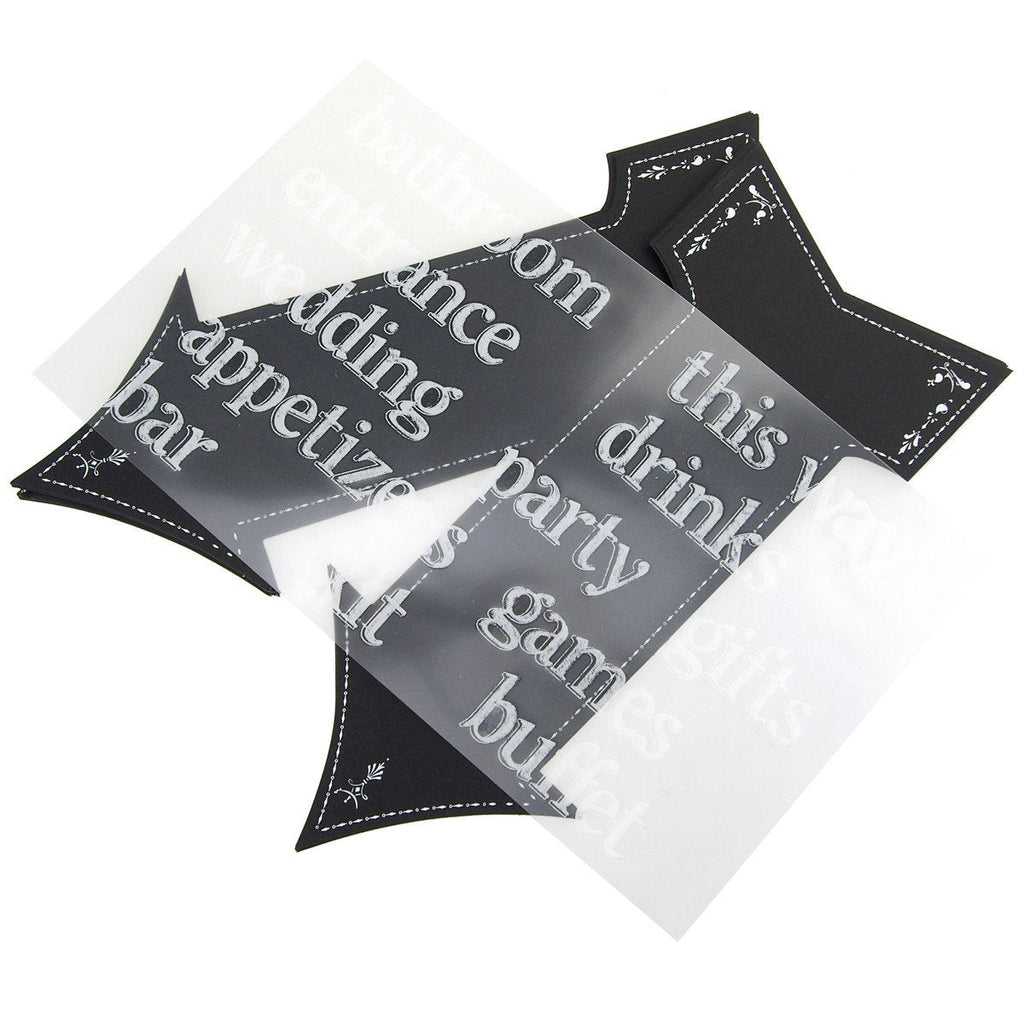 Chalkboard Kit Directional Arrow Sign, Fancy Border, 12-1/2-Inch, 12-Piece
$5.72
Create your own message with this chalkboard arrow wood sign to showcase your personalize quote, save the date, names, initials, directional sign or anything else.

Front side has fancy border while the back side is plain chalkboard.

Height: 12-1/2 inches
Width: 3-1/2 inches
Pack: 12 pieces

Note: Chalkboard kit consist of arrow and clear stamps sign as shown in first photo.
Related products