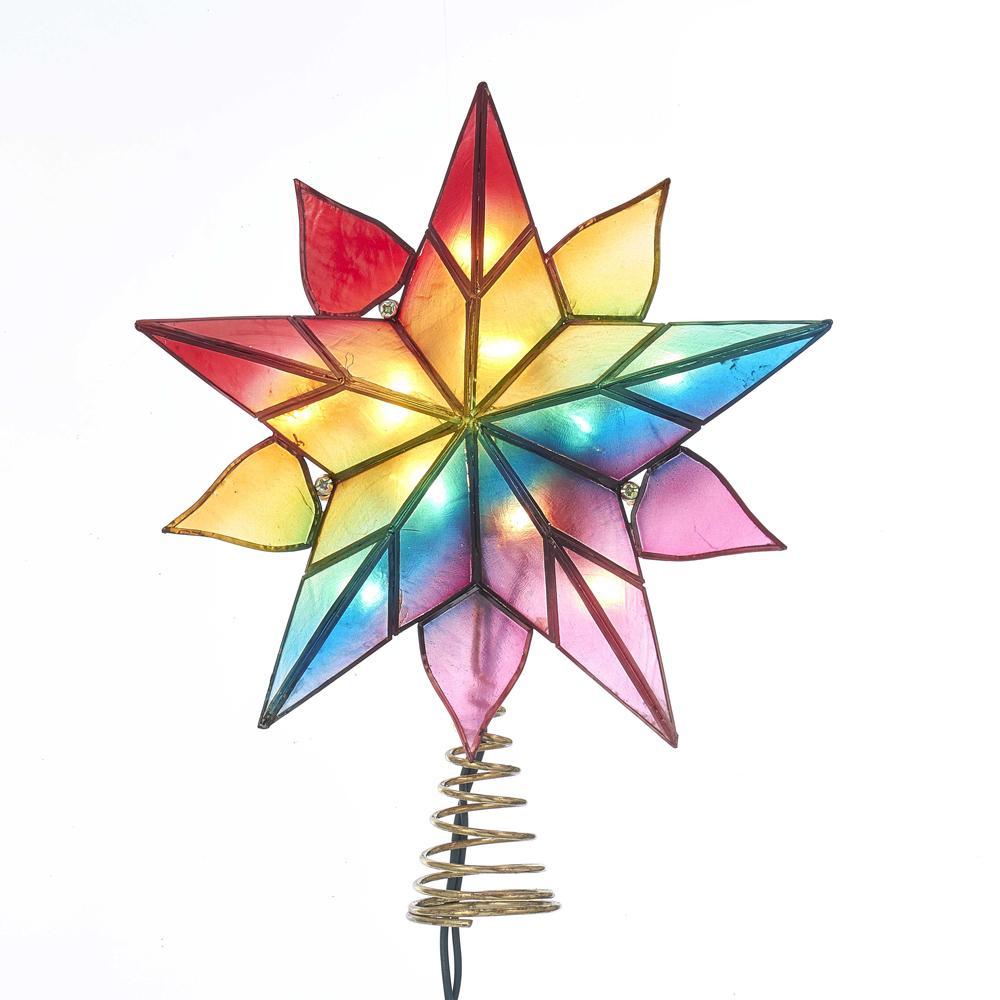 Capiz Star Christmas Tree Topper Clandestine Light, Multi-Color, 9-Inch
$26.95
Beautifully and festively adorn holiday treetops with this multi-color capiz star. Hand-Crafted with a full multi-color front and standard wiring. This elegant statreer will look magnificent a top a tree.

An 8-point star multi-faceted and multi-color frame with swirl stand. Made of glass.
Resembles the star of Bethlehem. Warm white light glow.
Includes spare small bulbs
For indoor use only.

Dimensions
Height: 9"
Width: 2"
Related products