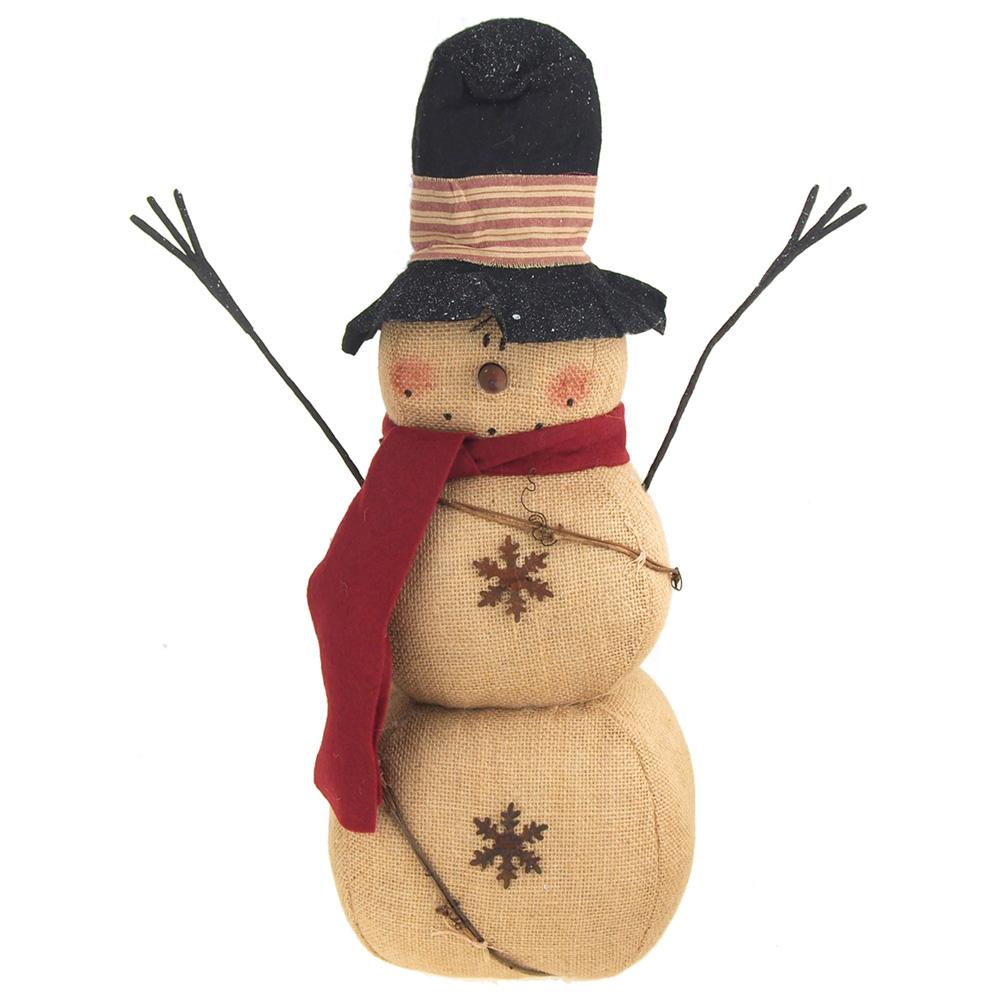 Primitive Snowman Burlap Stuffed Holiday Winter Decor, Natural, 20-Inch
$32.42
Primitive Snowman is made of natural burlap stuffed that looks like a doll. Snowman has rosy cheek face and cold for winter. 
Perfect snowman to decorate your winter wonderland this holiday season.
​
​Burlap Stuffed Snowman 
wearing a 
red scarf and black hat. 
​​Arms are made of wooden sticks
​accented with snowflakes.
​
​Height: 20 inches
​​Width: 7-3/4 inches
 (diameter)
Related products