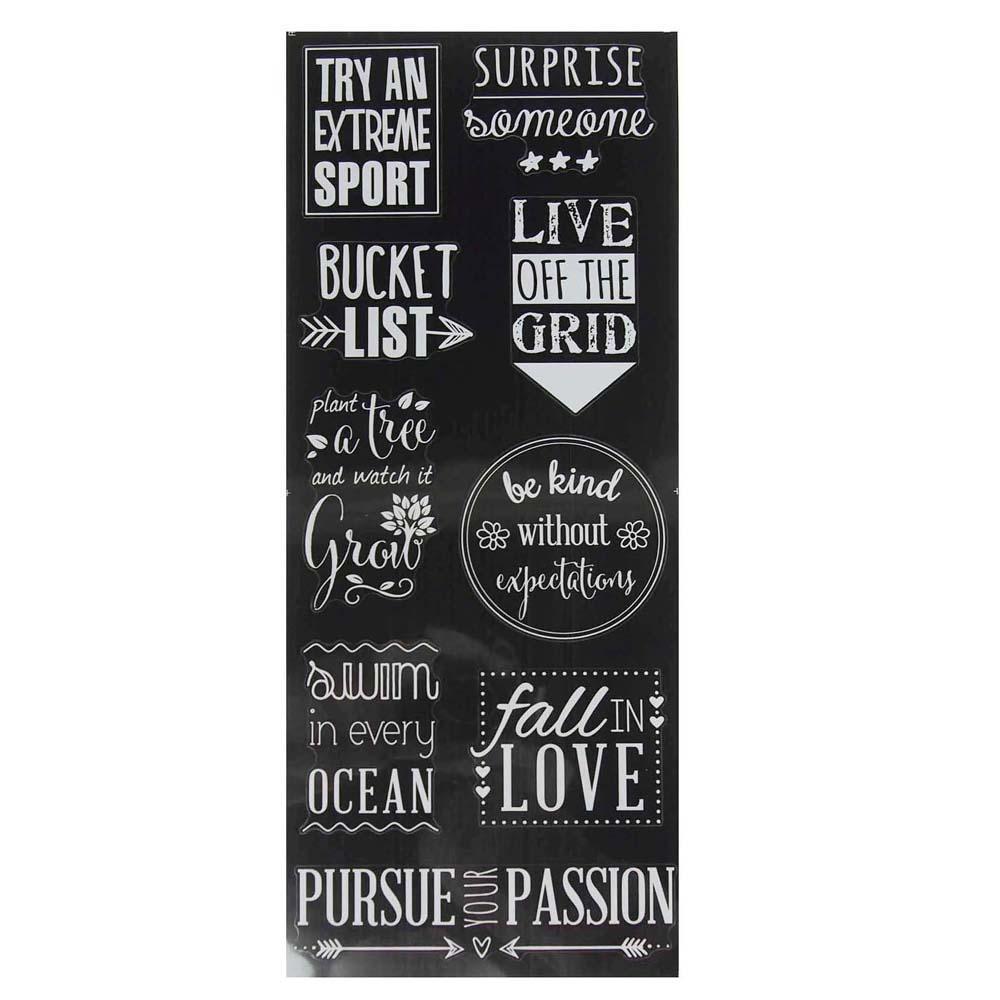 Bucket List Clear Photo Safe Stickers, 9-Count
$4.95
This clear photo safe stickers with assorted bucket list theme foil stickers is perfect for adventurous person, jet-setter, goal achiever for making invitations, special cards and messages.

Or simply use stickers to decorate your cellphones, notebooks, glass bottle, windows and more.

Features:
Surprise Someone
Try An Extreme Sport
Bucket List
Live Off The Grid
Fall In Love
Swim In Every Ocean
Pursue Your Passion

Size in range from 2 inches to 4-1/2 inches widths.
Each sheet comes with 9 stickers.
Related products