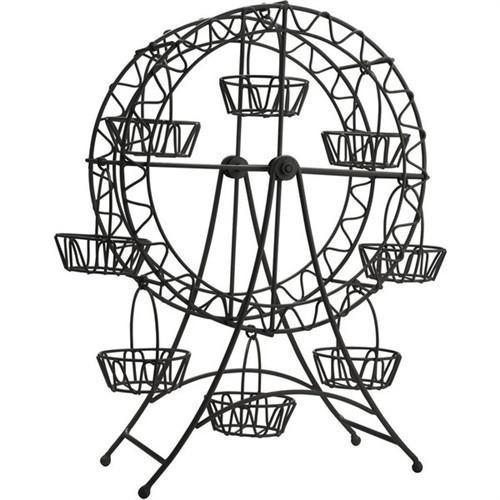 Black Metal Ferris Wheel Cupcake Holder, 8 Cupcakes, 18-1/2-Inch
$20.00
A spectacular chrome cupcake stand for children's parties with individual metal gondolas which spin around the base.

This stunning Ferris Wheel metal cupcake stand creates a fantastic centerpiece for children's parties, weddings or any other celebration where you want to create a wow factor!

Assembly takes only 3 minutes.
Holds 8 cupcakes.
Height: 11 inches
Length: 16 inches
Width: 4-1/4 inches
Related products