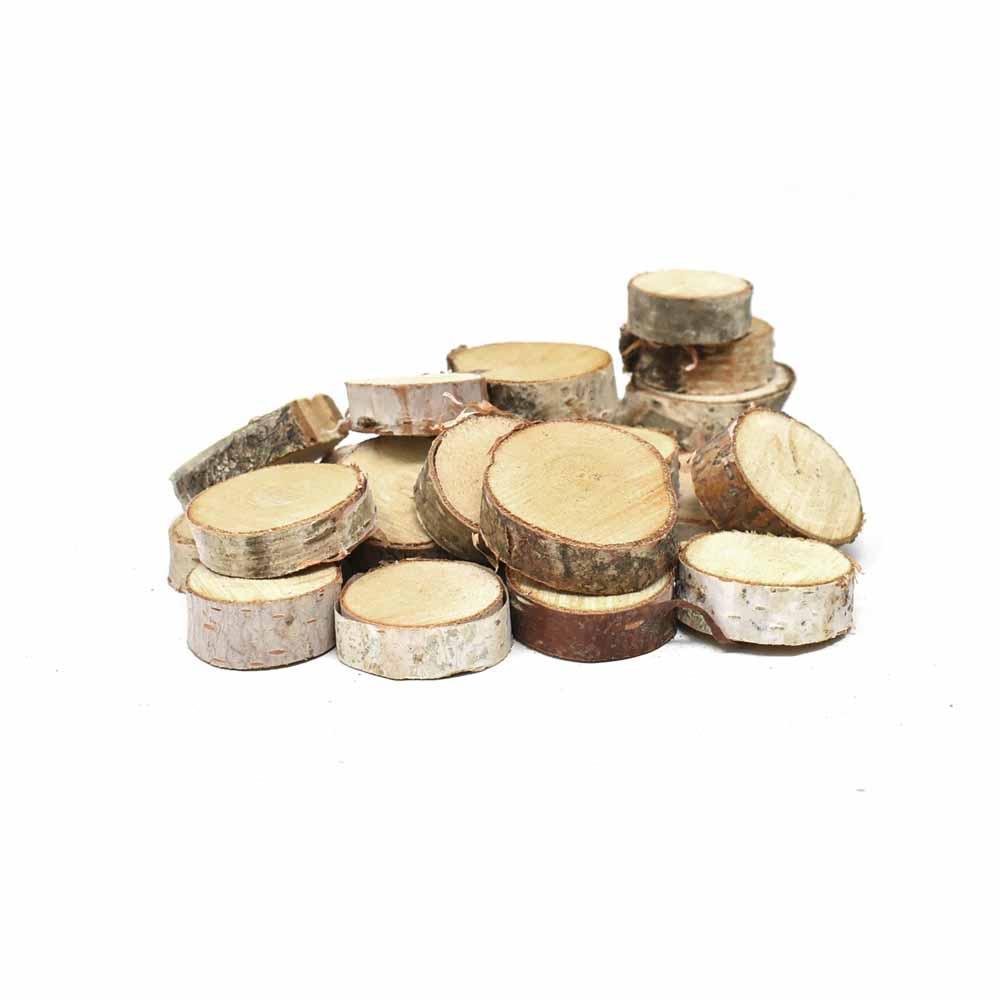 Birch Mini Rounds, Natural, 25-Piece
$8.53
These birch mini rounds are the perfect addition to any home decor. Use these as a vase filler, bowl filler, or create a rustic feel in any D.I.Y. project. Customize your wreathes, trees, centerpieces and more! Add an extra flare to these rounds by dipping them in glitter, frost, metallic paint, or whatever matches your theme! Due to the natural state of these mini rounds, their sizes vary.

Package includes 25 pieces.
Height: .5"
Diameter Ranges From 1"-1.5"
Related products